OSHA Compliance Doesn't Have to Cost a Fortune – Sign Up With AerialLiftCertification.com Today!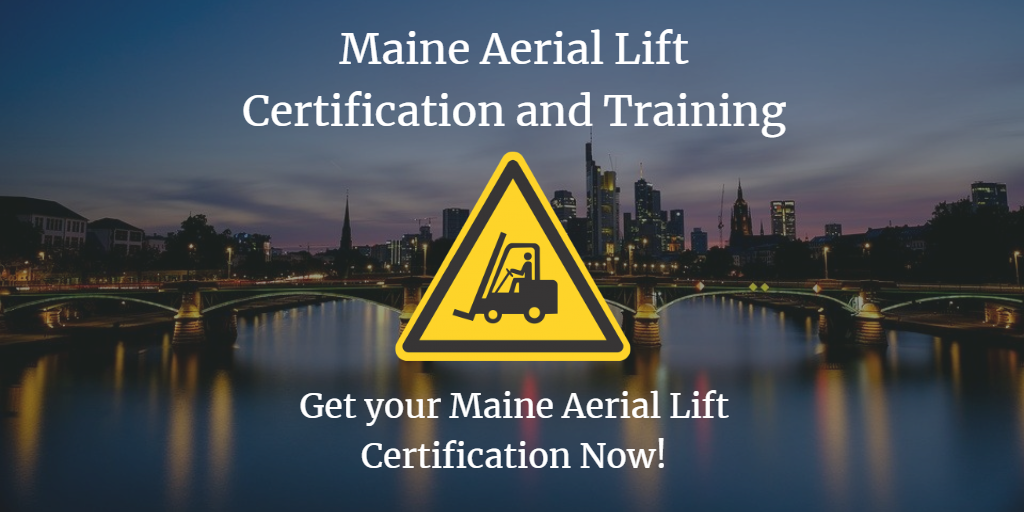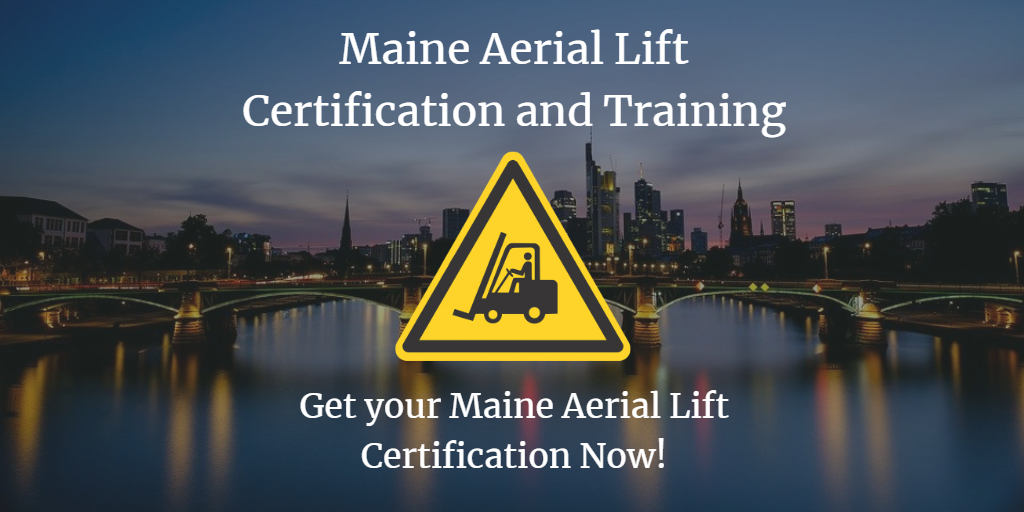 Maine, known as the Pine Tree State, boasts a healthy economy and significant need for scissor lift operators, aerial lift operators and aerial work platform (AWP) employees in a variety of fields, including construction, maintenance, manufacturing, and many others.
Whether you hire AWP operators in Lewiston, Augusta, Portland, Bangor, or other Maine towns and cities, it can be a challenge to handle hiring requirements with safety considerations. For the best aerial lift certification in Maine, AerialLiftCertification.com has you covered.
ALC Is the Top Provider of Maine Aerial Lift Training
When it comes to aerial lift certification in Maine, there is no need to leave anything to chance. With ALC, your business can provide its workers with aerial lift training developed in conjunction with OSHA standards. That way, your workers can receive top-of-the-line Maine aerial lift training — and your business can avoid OSHA violations.
Here are our programs for aerial lift certification in Maine.  
1. Train a Trainer
For $149, you can have an on-site aerial lift safety trainer. Our Train a Trainer program lets you teach one or more of your employees about all aspects of OSHA aerial lift safety. From here, your workers can teach their peers and superiors about aerial lift safety topics.  
2. Training Kit
If you want to get your entire workforce OSHA-compliant, our Training Kit can help. The kit is available for $299 and includes extensive learning materials designed for workers of all skill and experience levels. Your workers can access these materials online, at any time. And, they can receive an OSHA certification card as soon as they finish their aerial lift certification training. 
3. Bundle Package
Our Bundle Package is a can't-miss aerial lift certification option that is sure to serve you well long into the future. The package includes our Train a Trainer program and Training Kit for the discounted price of $399.

Why Your Workers Need Aerial Lift Certification in Maine
OSHA requires all Maine employers to provide aerial lift safety training. Without scissor lift and aerial lift certification in Maine, your workers cannot legally operate industrial equipment, including all aerial work platforms AWPs and mobile elevating work platforms (MEWPs).
Accidents happen – more often than you probably think. Our aerial lift certification in Maine helps reduce the chance your employees are involved in workplace mishaps. Regardless, if your workers inadvertently cause aerial lift accidents, OSHA will request to see training records. It's against the law to employ any aerial lift operator without training – and employers are responsible for providing it!
What to Expect from ALC's Maine Aerial Lift Certification
With our Maine aerial lift certification and scissor lift training, your company is totally covered! Our Maine aerial lift certification features: 
✓ 

OSHA "insider" expertise
✓  

Lifetime support
✓ 

Free renewal aerial lift certification
✓ 

And much more

You don't need to be a safety expert to set up and maintain a professional-grade safety and training program at your business. Our Maine aerial lift certification takes care of everything for you!
Want to Get Maine Aerial Lift and Scissor Lift Certification? Contact ALC Today
Without Maine aerial lift certification, your company is stuck (literally) on the ground. Our scissor lift and aerial lift certification in Maine offers the easiest, most affordable path to total compliance. And that's something that's hard to put a price tag on. Well, we had to price our Maine aerial lift certification anyway – and you'll love our low costs!
For more information about our aerial lift certification courses or to sign your workers up for one of them, please contact us online or call us at (888) 278-8896. Or, check out our aerial lift and scissor lift training courses, and get started today!
Thanks for considering ALC for your complete aerial lift certification in Maine. We look forward to working with your company soon.