How Aerial Lifts Help Spruce Up Your Home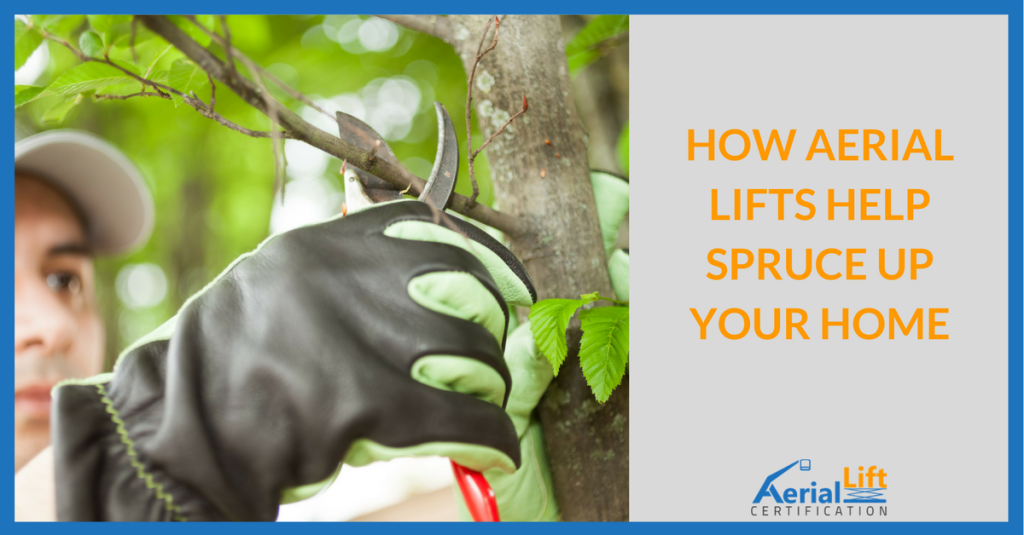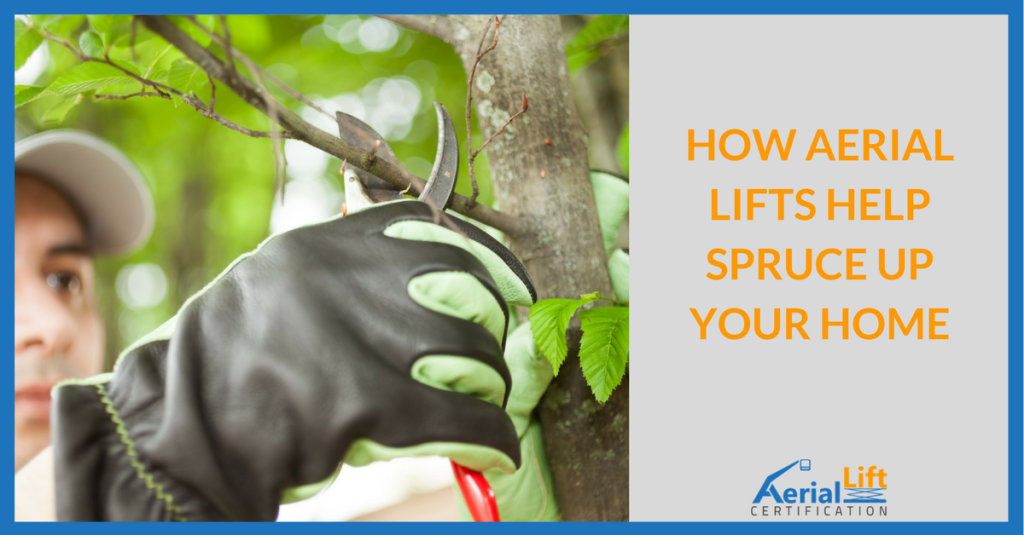 It's easy to think that aerial lifts are used only in industries like utilities, construction, and warehouse support. However, these pieces of equipment are being used more and more in other industries that require workers to access high places safely. Contractors that provide residential services know that aerial lifts are useful for providing quality service to homeowners, while also keeping their employees safe.
Aerial lifts are one of the most versatile types of equipment for industrial and residential applications. Maintenance facilities use aerial lifts for painting, but did you know that they're also used for basic home painting projects, too? Plus, tree trimming boom lifts are one of the most efficient tools for keeping yards looking neat year round. Keep reading to learn about more aerial lift uses for the home.
Home Painting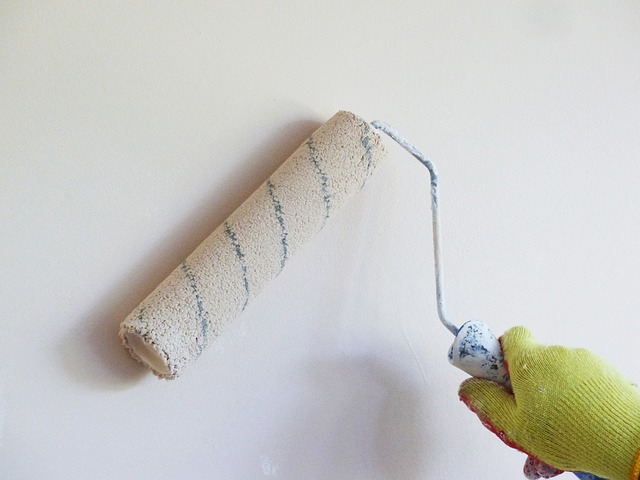 This is a great use for lifts such as scissor lifts, telescopic boom lifts and articulating boom lifts. These lifts fit easily into small residential lots and close to the side of homes, making them ideal for getting next to walls to paint. Small foot print scissor lifts can also be used in the home's interior, to paint vaulted rooms and ceilings, without the danger of using scaffolding. Painters like these types of equipment because they can attach safety harnesses directly to the bucket, and various size buckets allow painters to carry all of the equipment they may need.
Window Washing
Window washing contractors are using aerial lifts more and more frequently for residential applications. While they have been a standard for commercial window cleaning for years, with many lift manufacturers now building small footprint lifts, they are ideal for helping professional window washers access upper-level windows of homes.
Residential Tree Service
Tree trimming and removal services no longer have to rely on the tree climbing skills of their employees to trim and remove large trees, which is something homeowners should never attempt to do. Bucket trucks and tree trimming boom lifts allow residential tree trimming services to get to higher branches without risking the safety of their employees. Residential tree services use tree trimming boom lifts all the time for a wide range of landscaping activities. Bucket trucks and tree trimming boom lifts can also be handy for creating a boundary that keeps sidewalks clear of pedestrians while tree trimmers are working. Private backyards, public walkways, parks, and other outdoor spaces – whenever there's a need for "treescaping," leave it up to the dependable tree trimming boom lift to get the job done! Along with their intended purpose, many companies use tree trimming boom lifts for other jobs, including window washing, event planning, and much more!
Holiday Light Installation
Many landscape companies will turn their attention to helping residents hang their holiday lights, as an alternative to mowing and lawn care during the winter. These companies will use aerial lifts and bucket trucks to decorate tall trees and get lights in those hard-to-reach places on homes. Homeowners that take advantage of light hanging services that use aerial lifts will never have to unsafely scale their home and trees again. Many holiday light installations that require oversized Christmas tree decorations typically use a type of aerial lift used in landscaping activities: the tree trimming boom lift. But instead of its usual job of cutting back branches, in this case, the aerial lift is used to spread some holiday spirit!
Aerial lifts are no longer tools for commercial, utility and warehouse applications only. Contractors that provide services for residential applications are also seeing the benefit of using aerial lifts for safety and efficiency.
From industrial scissor lifts to man lifts to tree trimming boom lifts, ALC has the OSHA compliant training you need to excel on any equipment. Our courses are ideal for any worker that wants to become better on the job – and also adhere to the latest OSHA safety standards.
To learn more about ALC's training programs, give us a call at (888) 278 – 8896, or click here to get started. With three different courses, we have something for everyone – tree trimming boom lift operators, scissor lift workers, AWP employees, and more!