Truck Mounted Aerial Lift Applications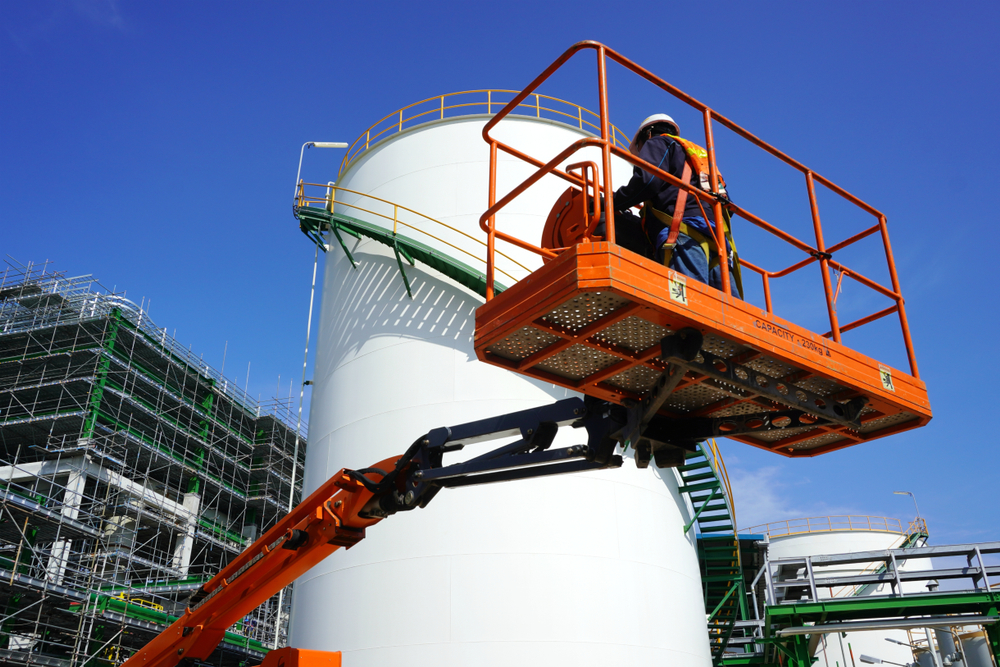 Truck-mounted aerial lifts are versatile machines. They can be used safely and effectively for a wide range of jobs, including tree trimming, electrical line repair, and other residential and commercial tasks. As manufacturers develop the latest and greatest models, smaller trucks can reach higher heights than ever before. Fool-proof safety features make such equipment easy for operators to use, and reduced weight makes for better fuel efficiency and increased payload. 
If your company plans to use aerial lift trucks, employees will need proper training and certification first. AerialLiftCertification.com (ALC) is a leader in online OSHA-compliant training. Whether you hope to train an individual worker, train an employee to become a trainer or bundle these course offerings together to save some cash, ALC offers the easiest and most affordable options.

How Truck Mounted Aerial Lifts are Used
Professionals across industries rely on truck-mounted aerial lifts to perform duties safely and efficiently. Here are just a few of the most common applications:
Tree Care
Tree care was once a dangerous but highly necessary job. These days, tree-care workers use truck-mounted lifts to travel to jobsites, easily trimming away branches and limbs from power lines. Insulated lift technology provides additional protection from electrical hazards.  Truck-mounted aerial lifts have also been an invaluable asset to the fruit industry and are commonly used for cherry picking.
Commercial Sign Work
One industry that is quickly finding aerial lift trucks vital to their work is the commercial sign industry. These types of truck-mounted man lifts are used for installing, repairing, maintaining, and removing large signs on commercial buildings. Improved safeguards are making truck-mounted aerial lifts safe and efficient for this type of work that requires excellent reaching capabilities of the lift, as well as reaching and servicing from workers.
Light Installation
When professionals in the electrical utility industry need to install and maintain power lines, they turn to manlift trucks. Smaller truck-mounted scissor lifts have been designed with increased reach and reduced weight, providing better access in tight spaces. Such advancements in lift truck technology have also seen improvements in fuel efficiency. 
Window and Building Work
Truck mounted aerial lifts are improving their efficiency for compact jobs and are becoming more and more popular among building contractors. Similar to the requirements for lighting work, buildings require compact lifts with impressive reach capabilities to access materials needing repair, as well as windows that need repair, to be cleaned, and new installation.
Theatrical and Movie Work
Lights, camera…and truck-mounted bucket lift action! Truck-mounted aerial work platforms are gaining popularity in all kinds of industries because of their efficiency for quick jobs, and for their ability to get in, out, and complete a project in less time and more cost-effectively than self-propelled aerial lifts. Truck-mounted aerial lifts are being used more and more in the television and movie industry because they are tall, have high reach capabilities, set up quickly, and can carry movie crew, lights, and cameras safely and efficiently.

Convenient Online Aerial Lift Truck Training
There's no denying the versatility and unique capabilities of aerial lift trucks. Odds are good that your company is already leveraging this technology to complete tasks quicker and more safely than ever. If you employ truck-mounted aerial lift operators, it's important they're adequately trained before beginning work. Efficiency is important, but without a trained and certified employee operating such machinery, safety may be compromised.OSHA requires all employers to provide comprehensive aerial lift truck training to workers. Fail to do so and your company could be at risk of expensive OSHA fines and penalties. At ALC, we're committed to providing training that's as convenient as it is affordable. If you're eager to harness the versatile power of truck-mounted aerial lifts, you'll want to take advantage of our offerings. Have questions? Feel free to reach out to our team online or by phone at (888) 278-8896.