How Often Is Aerial Lift Certification Expiration?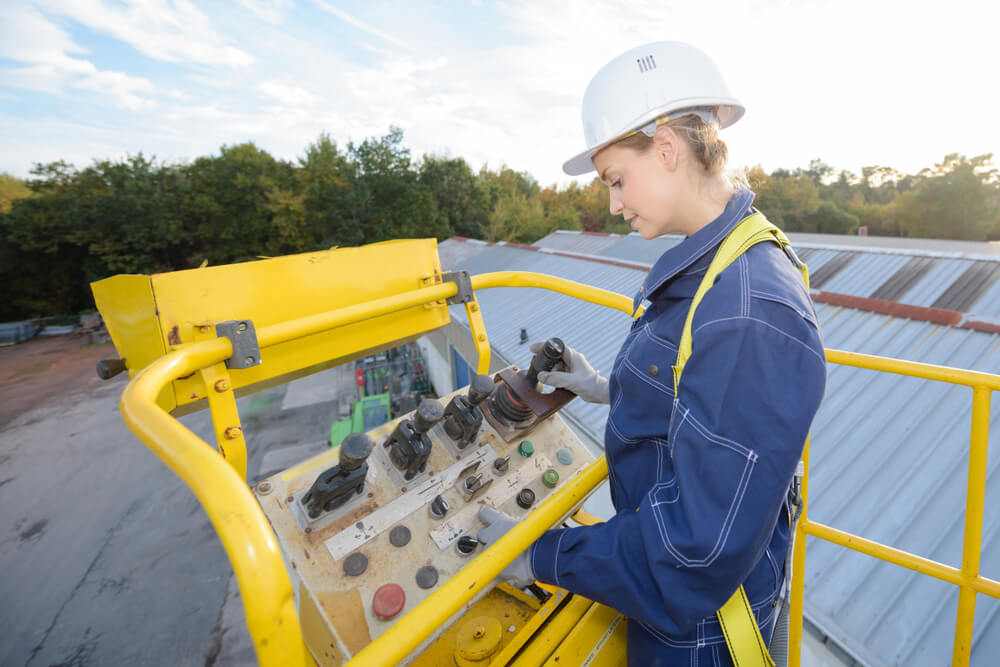 When it comes to safety, the Occupational Safety and Health Administration (OSHA) sets the standards for workplaces across the country. If you're looking to operate any kind of heavy machinery or work in a construction zone, then you'll need an OSHA certification. But how long does that certification last? Here's what you need to know.
AWP Operator Certification Requirements
Anytime you hire a new worker to your team, they must be trained and certified before you can allow them to operate the lift. OSHA requires certification for every operator, or you could end up with a fine or other penalty. Certification also ensures your staff know how to do their job safely. Well-equipped and trained workers help to create a safe work environment for themselves and everyone else around. 
However, aerial lift certification isn't a one-time thing. It requires recertification just like most other licenses. Recertification should be just as much of an area of concern as getting staff certified in the first place. Those wondering how long does OSHA certification last may be missing the forest for the trees. Expiration dates are just one of the many facets of OSHA certification to consider.

Why Aerial Lift Certification Expiration Dates Matter
Aerial lift certification ensures a worker is allowed to operate a boom lift, scissor lift, or any other type of aerial lift based on OSHA specifications. Once a worker earns an aerial lift license, their certification lasts for only a set amount of time. Thus, if an aerial lift worker does not renew their certification, they cannot legally operate an aerial lift. If the worker forgoes renewal training and continues to operate an aerial lift, the risks are significant for both the worker and their employer.
Even though an employee received the initial training and certification to be in compliance with OSHA, they will be out of compliance if they don't get their certification renewed. Your company will also be liable for allowing any workers to operate a lift without being recertified. Understanding how long does OSHA certification last can help keep you and your colleagues safe on the job. 
AWP Operator Certification FAQs
If you're still unsure about how long is a scissor lift certification good for, check out the following FAQs:
How Long is a Scissor Lift Certification Good For?
Aerial lift certification is good for three years. It often helps to pay close attention to how long your aerial lift certification will last; that way, an employer can ensure an aerial lift worker can sign up for a renewal class before their certification's expiration date arrives.
When Does Your Aerial Lift Certification Expire?
Renewal training for aerial lift certification is required every three years; this is based on OSHA mandates. So, if your aerial lift certification expiration date is approaching, you should renew your certification right away — or risk non-compliance with OSHA requirements
What Does Renewal AWP Training and Certification Cover?

AWP operator certification renewal covers:
Electrical, fall, and falling object hazards

Best practices for dealing with aerial lift hazards

How to recognize and avoid unsafe work conditions

How to operate different types of aerial lifts

When and how to inspect aerial lift equipment

Aerial lift manufacturer's requirements
By enrolling in an AWP operator certification renewal course, workers can stay up to date about aerial lift safety processes and requirements. They can learn AWP tips and strategies they can use to maintain a safe work environment as well.
How Long Does Your Scissor Lift Certification Last?
A scissor lift license renewal is identical to an aerial lift renewal, and it remains active for three years.
How Long Does a Scissor Lift License Last?
Like other AWP certifications, a scissor lift license lasts three years. Scissor lift certification expiration deadlines have a way of sneaking up on you, so pay close attention to your calendar.
When Does a Scissor Lift Certification Expire?
Scissor lift certification dates vary. For those who are concerned that their aerial lift certification expiration date is approaching, find out when you initially received your certification.
If it has been nearly three years since the date you originally completed a scissor lift certification course, you should sign up for a renewal course as soon as you can. Otherwise, you risk non-compliance with OSHA requirements for AWP operators.
Do I Need To Have My Certification Card On Me at All Times? 
No, you are not required to have your OSHA certification card on you at all times. However, it is a good idea to keep it in a safe place, such as a binder or folder, so that you can easily find it when needed. Employers often request to see certification cards during the hiring process, and you may need to present your card if asked to do so by a supervisor or safety officer. In addition, having your card on hand can help you to quickly prove your qualifications if you ever need to apply for a new job or renew your certification. Therefore, while you are not required to carry your card with you at all times, it is a good idea to keep it in a safe and accessible place.
What Do I Do If I Lose My OSHA Certification Card?
If you've completed an OSHA-approved training program and received your certification card, it's important to keep that card in a safe place. After all, it's proof of your completion of the program and your certification. However, if you do lose your card, don't worry. You can easily get a replacement from the issuing organization. Just contact them and request a new card. Be sure to have your name, date of birth, and other identifying information on hand so they can verify your identity. They may also charge a small fee for the replacement card. Once you have your new card, be sure to keep it in a safe place so you don't have to go through the process again!
Why Should I Renew My AWP Certification?
When it comes to aerial lift certification expiration, be proactive. In fact, there are many reasons to err on the side of caution with AWP certification, such as:

1. Equipment Upgrades
If you've recently added new aerial lifts or scissor lifts to your fleet of industrial equipment, don't take any chances. Check your owner's manual(s) for any required safety add-on training, and feel free to contact ALC for any training modules you might need. Remember, our convenient AWP training modules can be completed in less than an hour, and you and your management staff can even print official AWP certification forms after your training.
2. Aerial Lift Accidents
AWP operator certification renewal is required if an accident occurs in your workplace that involves an aerial lift. When an operator is involved in an aerial lift accident, this often means that they weren't operating the equipment correctly. It may also mean that the operator was unaware of workplace hazards or ignored them entirely. In any of these instances, retraining can teach workers how to safely operate aerial lifts and recognize and avoid hazards.
3. New Workplace Hazards Are Identified
When new workplace hazards involving aerial lifts are found, refresher training is necessary. Training can help AWP operators understand these hazards, so they can avoid them in the future. Plus, it can help AWP operators prevent aerial lift accidents.
4. Surprise OSHA Visits
Only in rare instances will OSHA officials tell you when they are planning a safety visit. If you think your company could be visited soon, don't delay — renew today! If your aerial lift workers don't have their latest AWP operator certifications, big fines are probable — and costly legal action is likely! Also, keep in mind that OSHA can request your AWP training records at any time — and there is no need to leave anything to chance.
5. Changes in OSHA Regulations
OSHA is constantly monitoring the industries designing, manufacturing, and using aerial lifts. As new designs are developed or current lifts are modified or expanded, OSHA must provide new regulations. When accidents happen, OSHA reviews the facts surrounding the case. They may pass new or stricter regulations to ensure a similar accident is less likely to occur in the future. As a business owner, it is your job to stay on top of these changes with continued training and certification.
Are Spanish AWP Renewal Courses Available?
ALC offers all of our AWP operator certification classes in Spanish, so your entire aerial lift platform workforce can access the training it needs to succeed.
Track Your Aerial Lift Certification Expiration Date – and Implement Safety Initiatives
Our Train the Trainer course is an excellent option for any organization hoping to save time and money while developing the skills of its employees. Off-site trainings can be expensive and time-consuming. With an in-house trainer on hand, you'll be able to stay on top of upcoming scissor lift certification expiration dates and ensure everyone is in compliance with OSHA regulations. 
AWP renewal training is required every 36 months – that's three years – for all businesses. While this may seem like a long time, three years can pass by in a flurry. By building the recertification process into your organization's professional development ecosystem, you ensure compliance no matter when OSHA might want to inspect. 
Training an employee to train others is also a good idea for organizations that see frequent turnover. If you're constantly bringing new, inexperienced people on board, you'll likely need to train new operators every month or two. An in-house trainer can certify new employees over the course of a single afternoon. 

Enroll in an AWP Certification Program from ALC Today
Only certified workers should operate AWPs. Remember, OSHA certification expires every 3 years. Knowing how long does osha certification last is just the beginning. To really stay on top of expiration dates and deadlines, take advantage of courses offered by AerialLiftCertification.com. The self-paced courses ensure that each of your employees has the knowledge and skills necessary to safely operate AWPs. To learn more about our courses, please contact us online or call us today at (888) 278-8896.