How Long is Aerial Lift Certification Good For?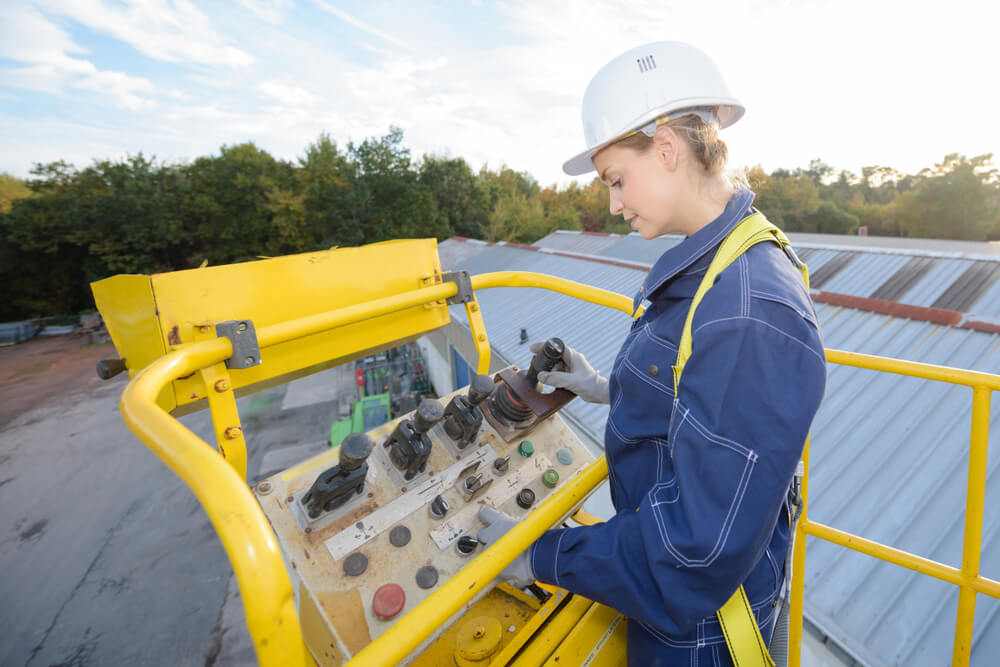 When it comes to safety, the Occupational Safety and Health Administration (OSHA) sets the standards for workplaces across the country. If your company uses aerial lifts, boom lifts, mobile elevating work platforms (MEWPs) and other aerial work platforms (AWPs), then you'll need an OSHA certification for all your workers. 
AerialLiftCertification.com (ALC) provides an affordable, online-accessible solution for your aerial lift training requirements. With our training and certification, we'll ensure all your AWP and MEWP operators are fully compliant, with initial training and renewal certification for aerial lift training expiration. 
But how long is aerial lift certification good for? What happens with aerial lift certification expirations? Here's what you need to know.

Aerial Lift Certification Requirements
Anytime you hire a new worker to your team, they must be trained and certified before you can allow them to operate the lift. OSHA requires certification for every operator, or you could end up with a fine or other penalty. Certification also ensures your staff know how to do their job safely and avoid accidents on the job. Well-equipped and trained workers help to create a safe work environment for themselves and everyone else around. 
However, aerial lift certification isn't a one-time thing. It requires recertification just like most other licenses. Recertification should be just as much of an area of concern as getting staff certified in the first place. Those wondering how long is aerial lift certification good for may be missing the forest for the trees. Expiration dates are just one of the many facets of OSHA certification to consider.
Why Aerial Lift Certification Expiration Dates Matter
Aerial lift certification ensures a worker is allowed to operate a boom lift, scissor lift, or any other type of aerial lift based on OSHA specifications. Once a worker earns an aerial lift license, their certification lasts for only a set amount of time. Thus, if an aerial lift worker does not renew their certification, they cannot legally operate an aerial lift. If the worker forgoes renewal training and continues to operate an aerial lift, the risks are significant for both the worker and their employer.
Even though an employee received the initial training and certification to be in compliance with OSHA, they will be out of compliance if they don't get their certification renewed. Your company will also be liable for allowing any workers to operate a lift without being recertified. Understanding how long does OSHA certification last can help keep you and your colleagues safe on the job.
3 Reasons to Renew Before Aerial Lift Training Expiration
When it comes to aerial lift certification expiration, you have to make sure your employees are recertified before the 3-year mark. Here are three major reasons why it makes sense to get renewal training before aerial lift certification expiration. 
1.Accidents Involving MEWPs and AWPs
One way to answer the question "how long does aerial lift certification last" is three years. Another way is whenever an accident happens. Whenever an accident occurs, OSHA requires all equipment to be properly inspected and workers to get refresher (renewal) training.
2. Potential Hazards are Noted
When new workplace hazards involving aerial lifts are found, refresher training is necessary. Just one of the many hazards to look out for is with power lines when operating AWPs outdoors. Training can help AWP operators understand these hazards, so they can avoid them in the future. Plus, it can help AWP operators prevent aerial lift accidents.
3. OSHA Audits and Inspections
OSHA will investigate accidents – that's a given. But did you know that surprise visits can happen? If you're unsure about your current training and compliance situation, refresher and renewal training is a great idea, just to make sure all your workers have the proper paperwork and training credentials to satisfy OSHA audits. 
Track Your Aerial Lift Certification Expiration Date
Our Train the Trainer course is an excellent option for any organization hoping to save time and money while developing the skills of its employees. Off-site training can be expensive and time-consuming. With an in-house trainer on hand, you'll be able to stay on top of upcoming scissor lift certification expiration dates and ensure everyone is in compliance with OSHA regulations. 
Aerial Lift Certification Expiration FAQs
If you're still unsure about how long is a scissor lift certification good for, check out the following FAQs:
How Long is Aerial Lift Certification Good For?
Aerial lift certification is good for three years. 
When Does Your Aerial Lift Certification Expire?
Renewal training for aerial lift certification is required every three years; this is based on OSHA mandates. So, if your aerial lift certification expiration date is approaching, you should renew your certification right away — or risk non-compliance with OSHA requirements
How Long Does Your Scissor Lift Certification Last?
A scissor lift license renewal is identical to an aerial lift renewal, and it remains active for three years.
What Do I Do If I Lose My OSHA Certification Card?
If you've completed an OSHA-approved training program and received your certification card, it's important to keep that card in a safe place. After all, it's proof of your completion of the program and your certification. However, if you do lose your card, don't worry. You can easily get a replacement from the issuing organization. Just contact them and request a new card. Be sure to have your name, date of birth, and other identifying information on hand so they can verify your identity. They may also charge a small fee for the replacement card. Once you have your new card, be sure to keep it in a safe place so you don't have to go through the process again!
Are Spanish AWP Renewal Courses Available?
ALC offers all of our AWP operator certification classes in Spanish, so your entire aerial lift platform workforce can access the training it needs to succeed.

Enroll in an AWP Certification Program from ALC Today
Only certified workers should operate AWPs. Remember, OSHA certification expires every 3 years. Knowing how long does osha certification last is just the beginning. To really stay on top of expiration dates and deadlines, take advantage of courses offered by AerialLiftCertification.com. The self-paced courses ensure that each of your employees has the knowledge and skills necessary to safely operate AWPs. To learn more about our courses, please contact us online or call us today at (888) 278-8896.