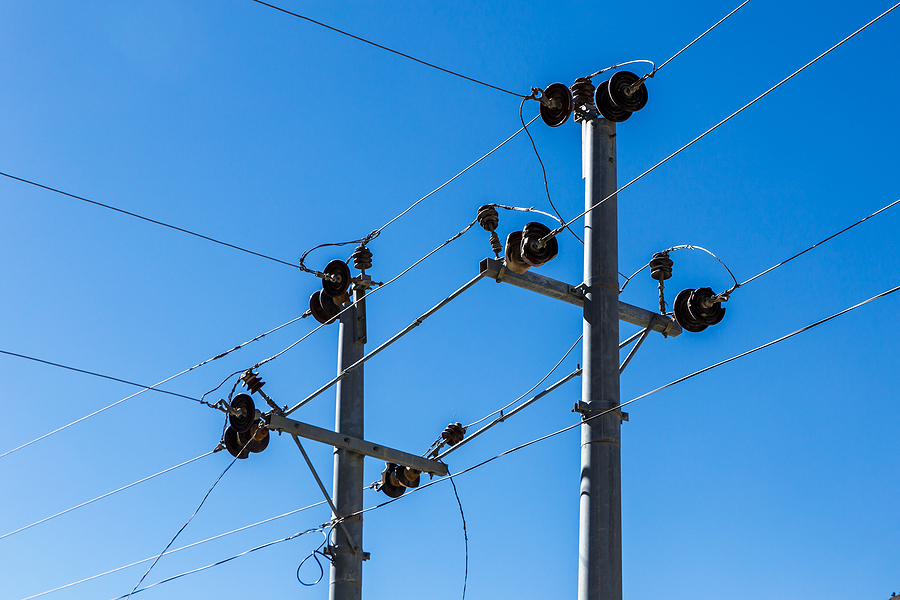 OSHA mandates that boom and scissor lift operators must maintain a safe aerial lift distance from power lines. If your business requires workers to use boom lifts, scissor lifts, or other lifts near power lines, it must comply with OSHA requirements. Because, if your company fails to do so, it could put its lift operators at risk of electrocutions and falls.
A Closer Look at OSHA's Scissor Lift Distance from Power Lines Requirements
Aerial lift operators must have a minimum clearance of 10 ft. from power lines, according to OSHA. Also, wires, transformers, or any other conductive objects that can be contacted must be at least 10 ft. from overhead. Power lines should always be treated as energized as well.
In cases where an aerial lift could come into contact with energized power lines, OSHA offers the following recommendations:
✓ Cover any energized power lines with insulating protective material
✓ Insulate the lift to ensure that any uninsulated portions cannot come into contact with these lines
✓ Ensure any equipment used by workers is properly grounded
✓ Bond all work equipment together
✓ Use ground mats around work equipment
✓ Leverage insulating protective equipment or barricades
Along with these recommendations, OSHA provides the following recommendations for aerial lift operators who perform overhead line work:
✓ Wear fall protection equipment
✓ Test the lift's bucket, derrick, and all other controls every day
✓ Perform a visual inspection of the lift's ability to rotate, raise, and lower loads and review other safety components
✓ Do not back up a lift unless a driver has a clear rear view, the vehicle has a backup alarm, and/or another worker can serve as a guide
✓ Use outriggers unless work is performed in an area or on a terrain where they cannot be utilized safely
✓ Remain at the controls of the lift any time a load is suspended from its boom
Aerial lift safety training is an OSHA requirement, too. Boom and scissor lift operators must complete a safety program, so they understand the dangers associated with completing tasks at heights. Upon completion of this program, aerial lift operators will know exactly what it takes to correctly use a lift, even when they work near power lines.

How Can Aerial Lift Operators Avoid Hazards When They Work Near Power Lines?
Learning and following OSHA requirements is critical for aerial lift operators who perform tasks near power lines. These operators can take various steps to avoid aerial lift power line hazards, including:
– Inspect the jobsite before any work gets underway; if live cables or any other dangers are found, set up warning signs to notify all workers and bystanders about these risks
– Use a "spotter" who can verify that there is a safe distance between an aerial lift and power lines
– Do not extend an aerial lift above live cables
Aerial lift operators should also comply with the Minimum Safe Approach Distance (MSAD) to guard against electrocutions when they work near power lines. MSAD begins at 10 ft. and increases based on the cable's voltage. OSHA offers guidelines to determine the MSAD from power lines, and these guidelines must be followed when aerial lift operators work near power lines.
Finally, if an employer requires aerial lift operators to work near power lines, it must have an emergency plan in place that accounts for accidents that can occur near power lines. The plan should enable aerial lift operators to quickly get medical support if they are electrocuted or fall during a power line accident.
Provide Your Aerial Lift Operators with Comprehensive Safety Training
At AerialLiftCertification.com, we provide an in-depth safety training program that teaches workers how to maintain a safe boom lift distance from power lines. Our program is designed for workers of all skill and experience levels and ensures that they can become OSHA-compliant aerial lift operators. To learn more or to sign up your workers for our aerial lift safety training program, please contact us online or call us today at (888) 278-8896.