Women in Construction: Past, Present, and Future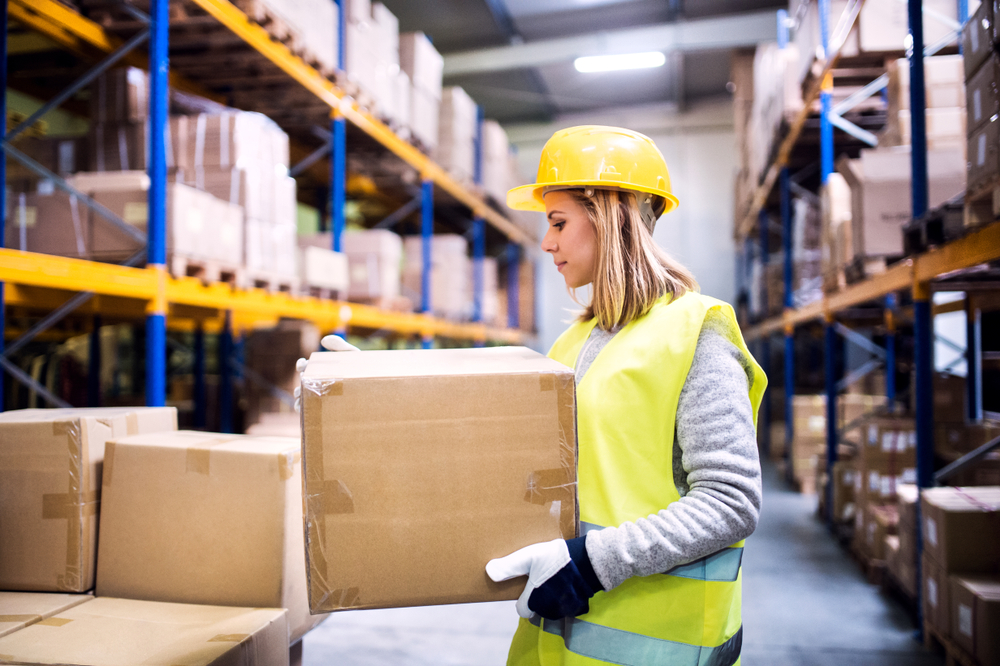 Women in construction are in the minority. Women fulfill just 4% of front-line construction jobs. Yet, the Bureau of Labor Statistics (BLS) reports that over 300,000 construction jobs are unfilled as of July 2021.  Fortunately, the population of women in the industry is forecasted to grow as more opportunities open up across the United States. Now, let's examine the history of women in construction and what the future holds for women construction workers nationwide. 
History of Women in Construction
The history of women in construction dates back to 13th century Spain. Records from this time indicate women day laborers used stone and wood to erect structures in the city of Navarre. 
Few records exist that highlight the contributions of women in construction between the 13th and 17th centuries. During this time, women construction workers were often left off records. Or, women laborers were included in records only by gender, without any indication of how they contributed to construction projects. 
The Industrial Revolution created a global economic boom. In doing so, the revolution opened doors for women in construction. 
In the late 19th century, women were recognized for their engineering and architectural expertise. For example, Engineer Emily Warren Roebling spearheaded the construction of the Brooklyn Bridge after her husband fell ill. When the bridge was completed in 1883, she traveled the entire length of the structure with President Chester A. Arthur. 
Other women were key contributors in the construction sector in the late 1800s and early 1900s, too. For example, Ethel Charles joined the Royal Institute of British Architects in 1898, making her the group's first woman member. Meanwhile, American Julia Morgan became the first woman accepted to the École Nationale Supérieure des Beaux-Arts school of architecture in Paris in 1902. Furthermore, Lillian Moller Gilbreth was named the first woman member of the American Society of Mechanical Engineers in 1926. 
World War II accelerated the growth of women in construction as well. As men battled on the front lines during the war, thousands of women took over jobs in construction and other industries.
Laws were enacted in the 1960s to protect women in the workforce. Since then, women have continued to make strides in construction and other sectors as well. 
With the need for refurbished and new infrastructure growing, and new building technologies and materials brought online, we need an inclusive workforce with new skills who are ready to build the future.

Women in Construction Today 
In 2020, women in construction comprised just 10.9% of the construction workforce in the United States, according to the Bureau of Labor Statistics (BLS). In Canada, women make up 13% of the construction workforce, marking Canada as the leading country for women in construction. The National Association of Women in Construction (NAWC) reports that more than 1.1 million women worked in construction as of 2018.  
The BLS notes that the number of jobs across the construction sector is projected to grow approximately 5% between 2019 and 2029. Many job opportunities could open up for women in construction across the United States. 
While the percentage of women in construction is still tiny, other numbers explain why construction is an exciting opportunity for women. Emily Pilloton-Lam, the founder and Executive Director of the non-profit Girls Garage, reports the following "For women, a job in construction can pay more than twice the hourly wage of a comparable job in childcare or health aid work. And, while the gender pay gap in the U.S. hovers at about  82 cents earned by women for every male-earned dollar, in construction, the pay gap is nearly non-existent at 99 cents to the dollar."
Pilloton-Lam is inspiring girls and gender-expansive youth to challenge society's preconceptions and learn to build, weld, draft construction plans, and work on job sites, to start building the world of tomorrow — today. 
Challenges Women Face Entering Construction

Several reasons exist why more women aren't working in the construction industry. Gender norms have long suggested that construction is just not suitable for women, right? But as Emily Pilloton-Lam puts it, "Construction is problem-solving, visual and spatial reasoning and a lot of communication and teamwork." Which sounds like a perfect industry for women. 
Another major reason there are so few women in construction is that few women apply. Of course, it's important to look beyond this statement as to why more women don't apply to work in construction.
Word of mouth is still the primary way many construction companies find new workers. Unfortunately, the names most employees suggest are usually other men, friends they have worked with in the past. To change this situation, companies need to become more proactive in recruiting women in construction work. 
Another issue is the lack of training and equipment for women in the construction industry. Women should receive appropriate training and the tools they need to succeed in this field, just as men do. Mistaken perceptions from others may make it difficult for them to get hired or even to apply. If they feel they won't succeed with an application, women construction workers may adopt the "Why bother?" attitude and avoid submitting their application materials for positions with local companies. There is an answer to this — women in construction management.
Here at AerialLiftCertification.com, we celebrate the work of women in construction. And we're not alone! So join us in celebrating Women in Construction Week! 
Where Are Women in Construction Working?
With the small percentage of women in the construction industry, it's good to know where they are working. Most women work offsite, and some manage their own construction company. The average woman construction worker may find a wealth of construction manager career opportunities. 
While women make up just 10.9% of construction workers overall in the U.S., only 4% — one in 25 — of front-line construction workers are women. But this is going to change because 14% of staff executive positions in construction are filled by women today. And these women are building bridges for others to join them. 
Jennifer Todd, the founder and president of LMS General Contractors, was named one of the 2020 Outstanding Women in Construction by Construction Business Owner magazine. She was the first Black woman construction business owner to grace the magazine's cover in November 2020. Todd has created A Greener Tomorrow in 2009, a program that trains unemployed and underemployed people of color in construction. 
This is what it looks like when women work to build the world they want to see! This inspiring TED Talk by Emily Pilloton-Lam shows the way.
Regardless, women in construction face many challenges if they want to work at a job site. These challenges include little to no access to safety equipment that fits and performs properly. 
Resources For Women In The Construction Industry
Women interested in working in the construction industry can benefit from many resources. For instance, national groups like the NAWC can provide help for women currently in the field as well as those who want to start a career in construction. Another organization, Nontraditional Employment for Women (NEW), trains women for careers in the construction industry and other trades. 
Communities and companies can also offer courses and programs to prepare women for careers in this field. They may hire apprentices and train them with skills specific to the jobs. They may work to recruit women specifically and prepare them to pass certification or other exams. 
Women can take advantage of professional networking opportunities to engage with construction industry professionals and foster relationships with them. LinkedIn enables women to connect with construction professionals from around the world. Also, women can attend in-person or virtual networking events for construction professionals.
Educating women and training them for jobs in construction is critical for their success in the industry. But, companies must also work to remove gender bias from their culture. They must address the issue of discrimination and hold people responsible for polarizing women in the business. As more women see the viability of a career in the construction industry and shortages of qualified candidates leave companies searching for new hires, the possibility of a diverse workforce can become a reality.

Do Your Part to Build a Diverse Workforce
One of the best things that construction businesses can do for their workers: offer training to all employees. If you operate a construction company and want to educate women and men across your workforce, help is available from AerialLiftCertification.com. 
We offer best-in-class aerial lift certification training programs for women and men of all skill and experience levels. To learn more or to enroll your workers in one of our programs, please contact us online or call us today at (888) 278-8896.