What Is a Telehandler?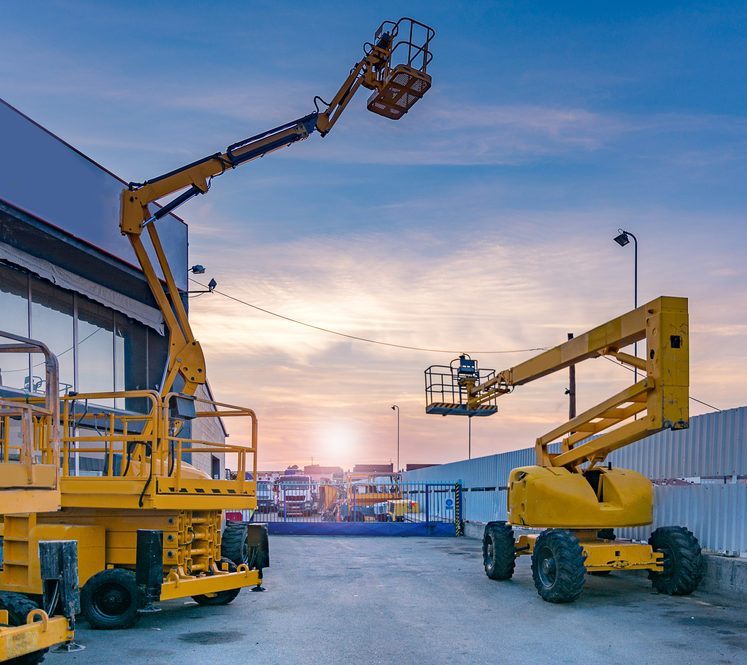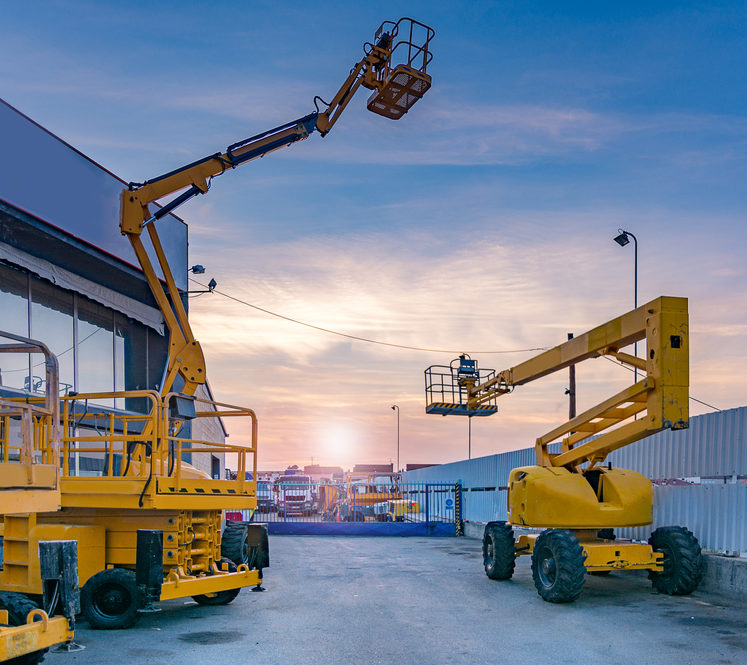 A telehandler is a type of heavy equipment that is used in agricultural and industrial settings. It is similar to a forklift in that it has a lifting platform and can be used to move heavy loads. However, a telehandler also has an extendable boom that can be used to reach high places. Telehandlers are often used in warehouses and factories to move materials around. They are also used in construction to lift materials to high places. 
Telehandlers typically have four wheels and are powered by diesel engines. The operator sits in a cab that is located at the front of the machine. The cab has controls for operating the machine, as well as for the extendable boom. The operator uses the controls to drive the telehandler to the desired location and then uses the boom to lift or lower the load. 
The extendable boom on a telehandler allows it to reach high places that would be inaccessible to a forklift. The operator can extend the boom and then use the controls to raise or lower the load. Telehandlers typically have a lifting capacity of up to 10 tons. 
Telehandler lift operators must receive OSHA certification training, regardless of how they use the machine.


How to Drive a Telehandler Lift
If you are new to operating a telehandler, here are some tips on how to drive one safely and efficiently.
Before You Start the Engine
Before you start the engine, it is important to do a quick safety check. First, check that the area around the telehandler is clear of people and obstacles. Then, check that all the controls are in the proper position and that the brakes are engaged. Once you have done these checks, you can start the engine.
Starting the Engine
To start the engine, first turn on the ignition switch and then depress the accelerator pedal halfway while depressing the clutch pedal all the way down. Once the engine has started, you can release the clutch pedal and move the gear selector lever into position.
Driving the Telehandler
When driving the telehandler, it is important to maintain a safe speed and keep a lookout for obstacles in your path. Use caution when making turns as telehandlers are not designed to make sharp turns. When you need to stop, use the footbrake to gradually slow down before coming to a complete stop. 
To turn on a telehandler, first enter the cab and turn the ignition. 

To operate steering, use controls on the left side of the steering wheel. The telehandler is 4-wheel drive, meaning all four wheels can be controlled independently. There are three different types of steer modes: all-wheel mode (wheels move in direction of steering wheel), two-wheel mode (front wheels only), and crab mode (diagonal movement).

Lights for cab, boom, beacon, and hazard lights are also controlled from the left side panel near the steering wheel.

Boom operation is performed with a joystick located to the right of the steering wheel. Pushing stick out extends boom outward up to 5.6 meters; pulling back raises boom; pushing away lowers it again
Safe use of telehandlers in construction and other sectors requires OSHA-approved certification training. Operators can undergo this training to earn an OSHA license that allows them to legally drive a telehandler at any worksite in the United States.
Telehandler Lift Operator Certification Needs
Anyone who uses a telehandler at a U.S. worksite must comply with OSHA requirements. In addition, OSHA mandates U.S. employers provide OSHA-approved certification training to fork reach truck operators.
A business can provide an online OSHA fork reach truck certification program to its workers. The program lets employees access learning materials on a smartphone, tablet, or desktop or laptop computer. Workers can complete their coursework 24/7. To earn their certification, these workers must pass an OSHA certification test administered by a certified trainer. After a worker passes this test, he or she receives OSHA certification that remains valid for up to three years.
Consequences of Not Certifying Your Telehandler Operators
OSHA penalizes unlicensed telehandler operators and their employers. If an operator is found using a fork reach truck without a license, he or she can face legal ramifications. In this instance, their employer can receive fines. The employer can also experience brand reputation damage and revenue losses. And if an unlicensed fork reach truck operator causes an accident, this driver puts himself and herself and others at risk of serious injury or death.
Research indicates OSHA frequently issues severe financial penalties for businesses that do not comply with its aerial lift safety requirements. OSHA also conducts "surprise audits" at different times during the year. With proper fork reach truck certification training, a business and its employees can operate in alignment with OSHA mandates. Plus, the business can verify that its telehandler drivers can consistently operate their machines with safety top of mind.

Telehandler FAQs
How fast does a telehandler lift go?
The speed of a fork reach truck varies based on the model. Some fork reach trucks can travel up to 25 mph.
How much weight can a fork reach truck lift?
Telehandlers can lift up to 12,000 lbs. A fork reach truck's lift capacity depends on the machine's size.
Can a fork reach truck be driven on the road?
A fork reach truck is not intended to be driven on the road. The lift should be exclusively at a worksite. And the machine should only be driven by a licensed operator.
How does a fork reach truck differ from a forklift?
A fork reach truck offers the same functions as a forklift. It also has telescoping capabilities that provide an operator with greater reach than a forklift. 

Why Get Your Telehandler Lift Certification with AerialLiftCertification.com
If you want to provide OSHA-approved fork reach truck certification training to your workers you must partner with AerialLiftCertification.com. We offer OSHA-approved telehandler certification training to businesses nationwide. Our training lets workers of all skill and experience levels earn their OSHA certification online. Enroll your workers in our telehandler certification training today!  Reach out to us online or give us a call at 1-888-278-8896 today.