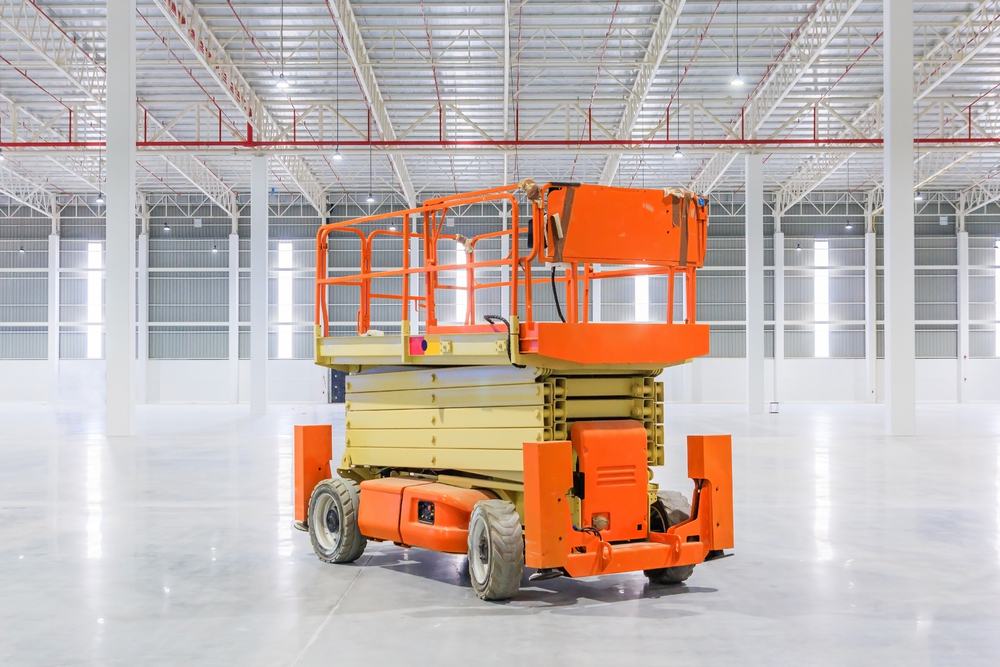 Scissor lifts are used thousands of times every day across the United States. Because scissor lifts are so popular, they're subject to certain rules and regulations from the U.S. Occupational Safety and Health Administration (OSHA). From fall protection to proper operating techniques, OSHA helps enforce workplace safety standards, and also investigate accidents and injuries dealing with scissor lifts.
At AerialLiftCertification.com, we help employers and employees become OSHA compliant when it comes to safe, common sense aerial lift use. Because ALC is a trusted safety training provider for companies all over the country, we get many questions about scissor lifts, OSHA regulations, and other related topics. Some of the most common include:
Do you need a license to operate a scissor lift?
What is all involved with a scissor lift license?
How long does it take to get a scissor lift operating license?
Will OSHA scissor lift requirements cost an arm and a leg?
What are the most important things to remember with scissor lift operation?
We answer these questions and also provide some additional information to get your company 100% OSHA compliant – with minimal impact to your budget! ALC takes care of all your scissor lift requirements with comprehensive training, certification and lifetime support from our team of OSHA compliance experts!

Do You Need a Certification To Operate A Scissor Lift?
Regardless of your company's use of scissor lifts, you need to keep one thing in mind: training and certification are required by OSHA! Employers are ultimately responsible for this critical task – and many companies are unsure how to keep up with constantly changing OSHA and ANSI requirements. 
One of the most common questions ALC receives about this equipment (and other aerial lifts) is: Do I need a license to operate a scissor lift? Per OSHA requirements and guidelines, employers are responsible for providing training.
Bottom line: all of your employees need a license to operate scissor lifts, along with other aerial work platforms (AWPs) and mobile elevating work platforms (MEWPs)! From avoiding hazards to proper use to utilization of accessories like scissor lift sensors, training is the key to on the job safety. And with training from AerialLiftCertification.com, you'll have all the skills, resources, and knowledge to safely operate any scissor lift! 
Even though scissor lifts are considered scaffolding by OSHA (and not aerial lifts), they're still subject to comprehensive safety rules and regulations. Make sure your employees are qualified to operate your equipment safely – sign up with ALC today!
Popularity of Scissor Lifts
Scissor lifts are part of a worldwide industrial lifting equipment market that's on the rise – in fact, the overall sales are projected to reach nearly $80 billion by 2023. Because of their versatility and dependable performance, scissor lifts are utilized for a multitude of tasks for situations that required elevated workers, material, and more. They're commonly used for a variety of industries, including:
Construction
Window washing
Event planning
Maintenance
Painting
Assembly
And many others
All of these tasks differ in their individual applications. But there's something that ties together all of these scissor lift jobs: you need a license to operate a scissor lift. Some companies and workers have tried to "get around" OSHA by not getting their scissor lift license, but in the end, ignoring safety standards is the wrong way to go. There are many hazards associated with scissor lift use, and if you aren't aware of what they are, injuries and accidents are more likely to occur.
Don't Take Chances With Your Scissor Lift License Requirements 
With our three training packages (Train a Trainer, Training Kit and the popular Bundle Package), ALC has everything you need to achieve OSHA compliance. With a super-flexible online learning format, tons of helpful resources, OSHA expertise, and lifetime support, no other scissor lift license training program offers you so much at such an affordable price!
We'll cover all of your scissor lift license requirements, from safe use to efficient operation of any sized scissor lift. Our training covers using scissor lifts on slopes, maintenance schedules, daily inspections, and the most common scissor lift accidents…and how to avoid them.

ALC: Your Source for OSHA-Approved Scissor Lift Licenses
Do you need a license to operate a scissor lift? And do you need a certification to operate a scissor lift? The answer is "yes" to both questions. And if you come up short in either situation, your company could be subject to expensive fines and penalties from OSHA, not to mention all the legal costs associated with employee accident claims, negative publicity and much more
Don't delay with your scissor lift license requirements. Give your employees the safe workplace they deserve – and that's also required by law! Get your scissor lift license at ALC, and enjoy the confidence and peace of mind that comes with a well-trained workforce! We'll train your workers on the best methods for safe scissor lift operation in no time at all!
To learn more about our scissor lift license training programs and scissor lift operation, call ALC today. Our phone number is 888-278-8896. Sign up today, and we'll put you on the path to compliance in no time at all – and also for much less than you thought you had to spend! We look forward to helping you become OSHA compliant today!