How a Scissor Lift Safety Sensor Can Improve Workplace Safety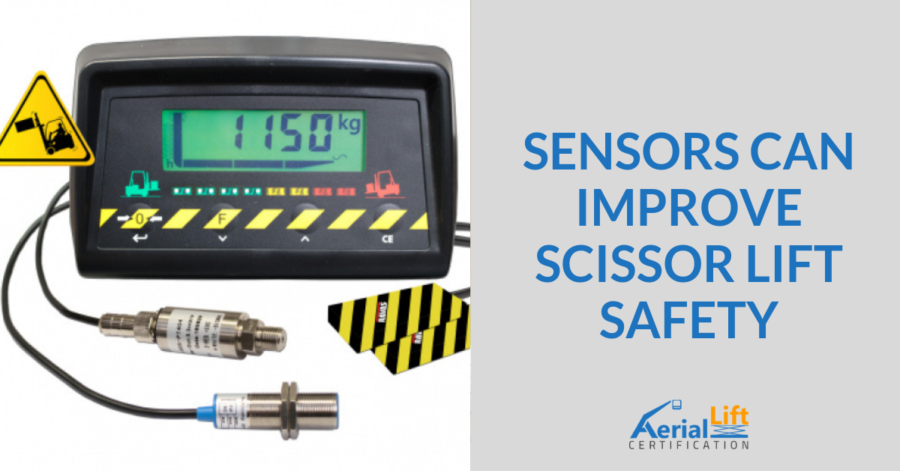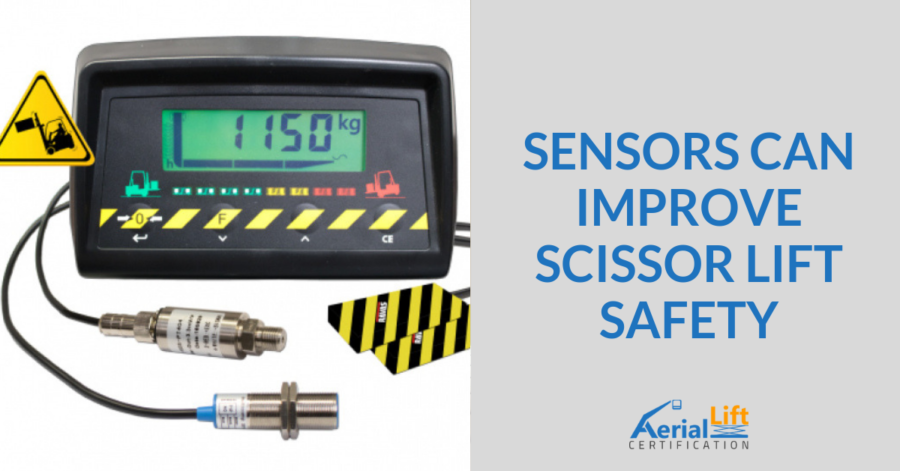 Scissor lift operators need tools to control their work environments and guard against accidents. OSHA issues hazard alerts that address the main causes of injuries and fatalities involving scissor lifts. And, the primary causes of these incidents include improper use of scissor lifts by untrained operators and a lack of modern technology like safety sensors. 
What Is a Scissor Lift Safety Sensor?
A safety sensor can alert a scissor lift operator about potentially unsafe situations. For instance, a sensor can sense load on a lift. This ensures a lift operator is alerted if a lift is approaching its maximum load capacity. 
Top scissor lift brands equip their models with lift sensor technology. Some scissor lift models now feature a hazardous area proximity sensor and other state-of-the-art sensors. And, sensor technology is constantly evolving. As companies look for ways to keep their scissor lift operators safe, sensor technology manufacturers appear poised to continue to take their safety sensors to the next level.

What Does the Future Hold for Safety Sensor Technology?
"Smart" sensors are in development. They leverage artificial intelligence (AI) and other state-of-the-art capabilities to learn.  In aerial lifts, sensors may become available that are capable of collecting and analyzing workplace safety data. They may allow businesses to use this data to generate unprecedented workplace safety insights. In the long run, companies can leverage these insights to uncover ways to bolster aerial lift safety across their workforces. 
Do You Need to Use a Scissor Lift That Has a Safety Sensor? 
There is a standard load lift sensor requirement for mobile elevating work platforms (MEWPs). This standard was established by the American National Standards Institute (ANSI) in 2019. It requires MEWPs to be equipped with a sensor that can detect load weights and alert operators accordingly. 
In addition, ANSI requires MEWPs to include a tilt sensor. Thanks to this sensor, operators can minimize their risk of tip-overs and other accidents on unsafe slopes. 
Beyond these standards, no other requirements are in place for safety sensors on aerial lifts. Regardless, it is paramount for employers to do their part to provide their aerial lift operators with proper workplace safety equipment.
Scissor Lift Accidents Highlight the Value of Safety Sensors
Safety sensors can help stop a scissor lift accident. To understand why, let's consider two recent scissor lift accidents. 
A scissor lift operator at a hospital was once crushed by a concrete slab. Following the accident, it was reported that the incident could have been avoided if proximity sensors were installed on the lift. In this instance, the operator would have been alerted that he was getting too close to the overhead concrete, and he could have lowered himself to safety. However, proper measures were not taken on this particular worksite and on the scissor lifts used there. 
Within a few years of the aforementioned accident, another scissor lift operator was killed in a similar manner. This operator was crushed while operating a scissor lift on the same worksite. Lift sensors could have protected the operator who was working on an elevated platform by warning him of the ill-fated crushing hazard.
How to Use Safety Sensors to Improve Workplace Safety
The first step for making scissor lifts safer is to install certain lift sensors on the equipment to detect and warn workers of unsafe situations. These potential hazards include elevating the lift too high and getting too close to fixed objects. Here are a few sensors all scissor lift manufacturers should install on their equipment to help prevent accidents like the two described above:
✓

 Height Monitoring Sensor. 
This device would sensor the height of the scissor lift and alert the operator when it is in close proximity to a potentially hazardous object. This sensor can help prevent crushing accidents.
✓

 Hydraulic Pressure Monitoring and Regulating Sensor.
This tool is compact and durable to regulate scissor lift pressure and is placed on the bottom platform of the lift. This sensor is designed to help prevent accidents caused by scissor lift malfunctions.
✓

 Wheel-to-Ground Contact Monitoring Sensor.
This sensor can be placed on the side of the bottom platform in between the four wheels of a scissor lift. It can detect when a scissor lift is on unstable ground and faces a high risk of tipping over. This sensor can help prevent falling accidents caused by tip-overs. 
In addition to high-tech lift sensors, there are a few other low-tech safety solutions for scissor lift and aerial lift operators: toolboxes and tool trays.
How Toolboxes and Tool Trays Can Improve Workplace Safety
Along with lift sensors, tool trays play an important role in improving safety conditions with aerial lifts, scissor lifts, and all aerial work platforms (AWPs). Think about falling object hazards for a minute and a lift worker who is high up in the air and mishandles a wrench screwdriver. At any moment, the screwdriver can create a serious safety hazard. Because, if the tool hits a worker on the ground, serious injury or death could occur. That's why scissor lift tool tray and scissor lift toolboxes are so important. And ultimately, staying organized on any AWP creates safe working conditions for workers on the ground.
Here are tips for using scissor lift tool trays and scissor lift toolboxes:
✓ Ensure your tools are on hand before going up. This prevents unnecessary trips up and down, thus reducing hazards.
✓ If possible, only have one tool out of a scissor lift tool tray or aerial lift toolbox at a time. Follow this tip, and your AWP will become clutter-free in no time.
✓ Keep your tools organized for easy access. Sometimes, it's tough enough while on an AWP doing work. It helps to keep your aerial lift scissor lift tool tray or scissor lift toolbox neat & tidy. An organized tool box or tool tray eliminates confusion and also increases productivity.
– Stay within range. In other words, try not to reach your tools beyond the AWP to accomplish your tasks. Smart, strategic placement of your scissor lift or aerial lift really helps here. Many accidents are caused by taking tools out of a scissor lift toolbox or aerial lift tool tray, reaching over the platform edge, and accidentally dropping a tool.
What Can Scissor Lift Operators Do to Minimize Risk?
Scissor lift drivers must know how to properly operate and maintain their machines. They are responsible for using a scissor lift as expected, regardless of whether the machine has safety sensors in place. Furthermore, scissor lift drivers must wear appropriate workplace safety gear. They must also report accidents and other hazards that otherwise put the health and wellbeing of themselves and others at risk. 
Failure to prioritize scissor lift safety can compromise a jobsite. Even worse, it can result in OSHA violations. Fortunately, certification training is available to help scissor lift operators comply with OSHA mandates at all times. 

Reap the Benefits of Best-in-Class Scissor Lift Safety Training
All scissor lift operators can protect their health and safety by only working on scissor lifts that they know have been installed with the above-mentioned sensors and other safety equipment. Workers should also look into receiving OSHA-compliant scissor lift certification. This training teaches how to operate a scissor lift properly, identify potential safety hazards, understand OSHA-issued protocols and procedures, and inspect the equipment.
How can lift sensors increase on-the-job safety? And what else can you do to ensure a safer workplace? AerialLiftCertification.com has a great selection of OSHA-compliant lift training courses for your entire workforce. If you're not sure about your current compliance or have known training deficiencies, contact us today. Even with the best safety sensor and modern sensor technology, nothing beats comprehensive training!
ALC offers multiple OSHA-approved certification training programs for scissor lifts and other types of aerial lifts. To learn more or enroll your workers in any of our programs, please contact us online or call us today at (888) 278-8896.