Most Common ManLift Hazards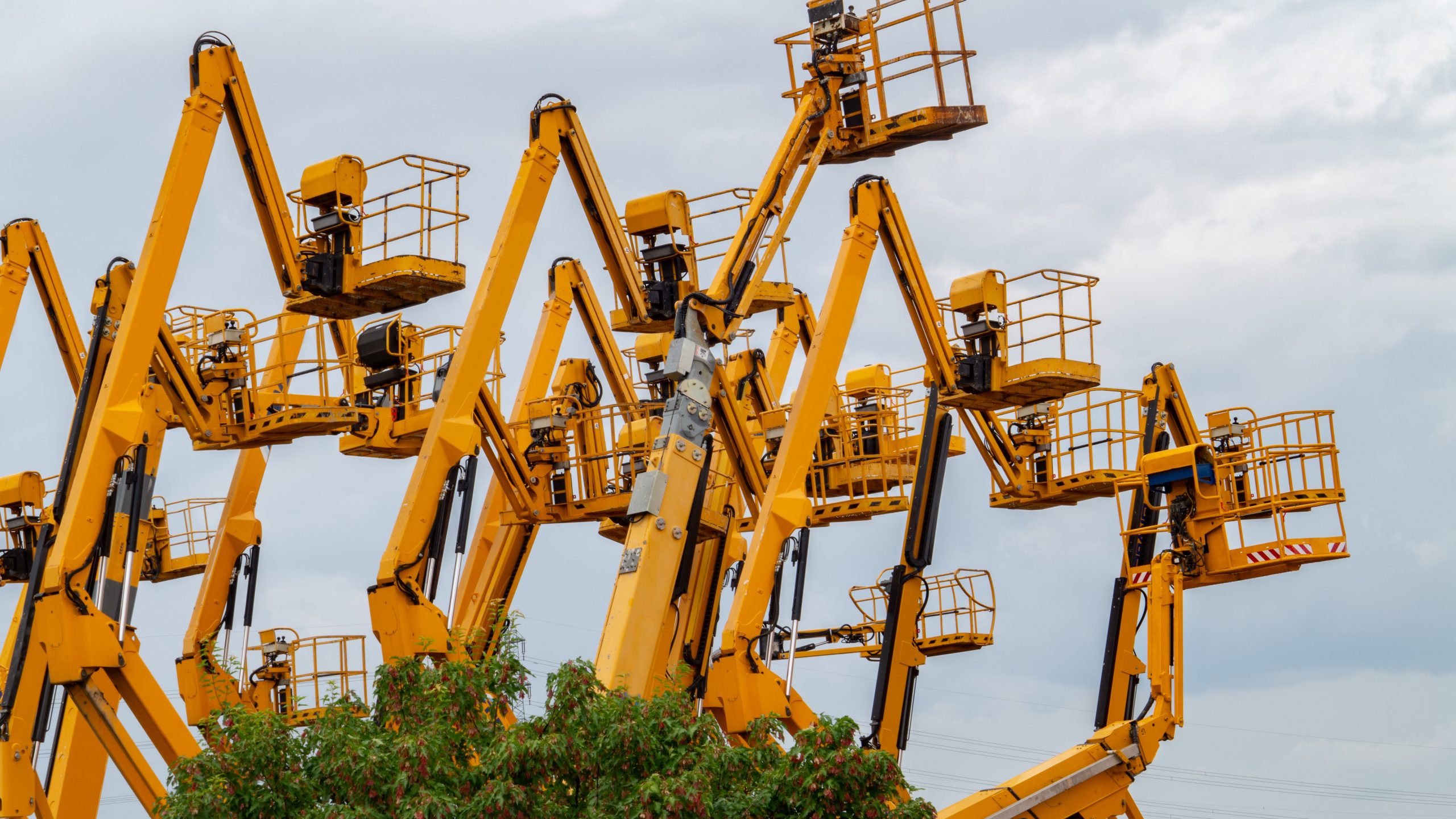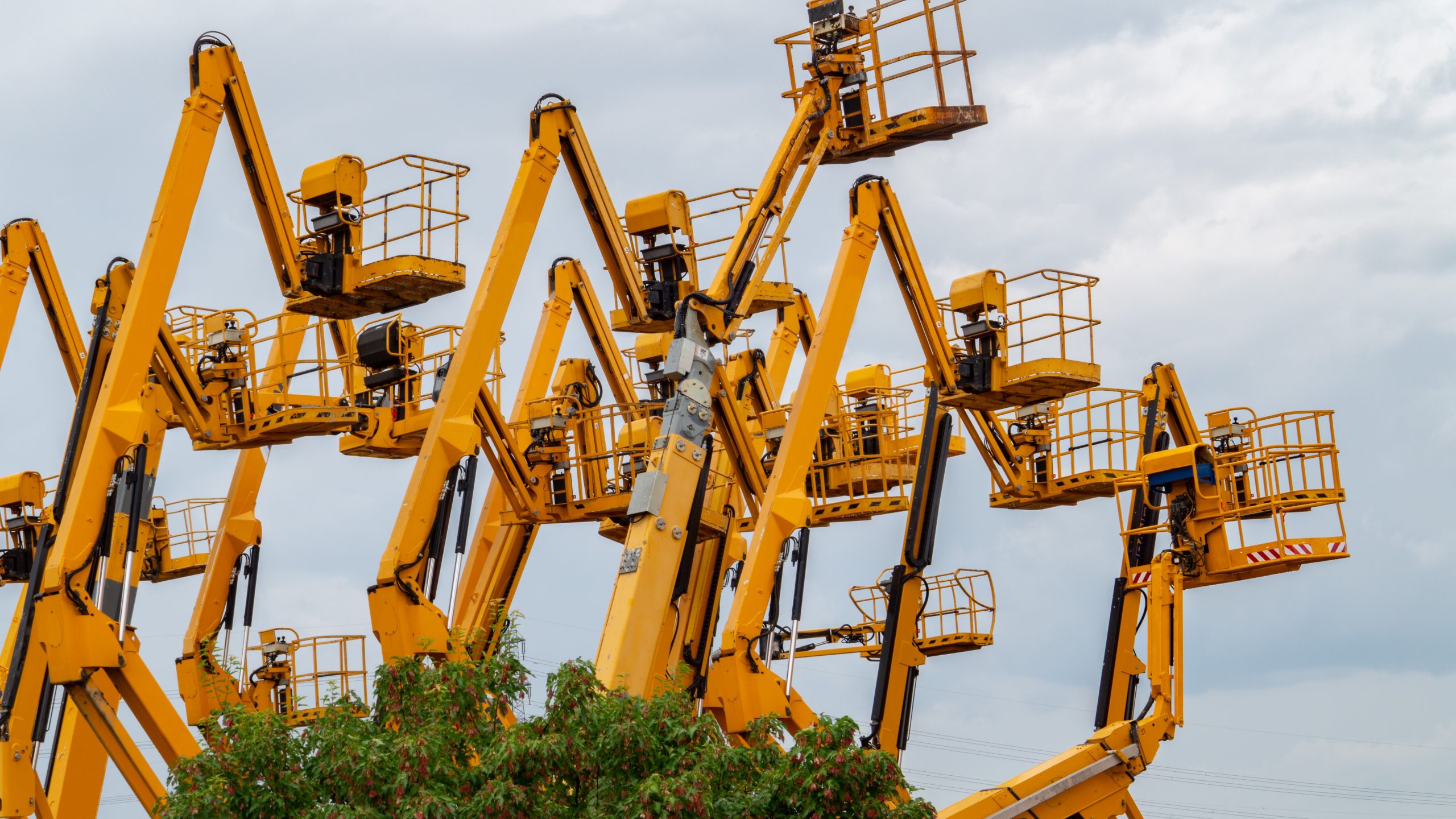 Recent statistics show that failing to address aerial lift hazards can cost you the ultimate price. On average, about 26 construction workers lose their lives every year while using aerial lifts.
Getting informed about manlift hazards and how to address them the right way is empowering and even lifesaving at times.
1. Falls
Among all the aerial lift hazards, falls are the most common and sometimes the most dangerous. Falls happen for many reasons, such as:
Lack of fall prevention equipment

Working in high winds

Working on unstable ground

Moving an aerial lift while the platform is elevated

Standing on the platform's railing

Work distractions

Hitting objects

2. Electrocution
Another one of the most common aerial lift hazards is electrocution. Although electrocution occur less frequently than falls,  it remains a major problems danger for aerial lift workers — and must be prevented  accordingly!
Here's how to avoid these types of scissor lift hazards:
OSHA provides the following aerial lift safety guidelines to help workers avoid electrocutions:

Avoid placing an aerial lift directly under live wires

Assume all power lines are live

Maintain a safety zone of at least 10 ft. from overhead lines

Ensure workers wear insulated gloves, helmets, and other protective equipment

Deactivate live power lines before starting work whenever possible
If aerial lift workers believe electrocution dangers are present, they should not work until they are addressed. That way, workers can avoid unsafe work conditions that otherwise can lead to lethal electrical shocks.
Electrocution accidents are serious, and employers must plan for them. Employers must provide aerial lift safety training to their workers to teach them about electrocutions and further minimize risk across its worksites.
3. Aerial Lift Tip-Overs and Collapses
Aerial lift tip-overs and collapses put workers and others at risk of injuries and fatalities. Common causes of lift tip-overs and collapses include:
Failure to inspect an aerial lift before use

Improper lift setup

Placing the lift on sloping or unstable ground

Working in high winds

Too much weight on the platform
How to avoid tip-overs and improve aerial lift safety:
Always inspect an aerial lift before raising the platform. To keep the lift stable, set outriggers on pads or level ground and set the brakes with outriggers. Also, use wheel chocks on sloped surfaces.
Workers must stay within the weight and reach limits of an aerial lift. Aerial lifts should travel only when the lift is lowered, and should never be operated in poor weather and high winds.
4. Being Hit with Falling Objects
Falling objects can strike workers near an aerial lift, as well as people on the ground. Objects can fall from a lift when:
Workers are careless with tools or equipment

High winds blow objects off the platform

The platform strikes an object, which causes a piece to break off and fall

Items fall off during a tip-over or collapse
Preventing this boom lift hazard:
To prevent falling objects, workers should not carry unstable loads or objects bigger than the aerial lift platform itself. All platform openings and gates should also remain closed while the lift is in the air.
In addition, workers should not use tools while an aerial lift is being moved. Workers on the ground should be aware of their surroundings, avoid standing too close to the lift with the platform raised, and wear hard hats and other protective gear.
5. Ejections from the Lift
Workers ejected from an aerial lift are susceptible to severe injuries or death.
Aerial lift ejections can occur for a number of reasons, such as:
– The aerial lift platform strikes an overhead object
– A vehicle strikes the lift on the ground
– A tip-over or collapse
Avoid these
aerial lift hazards
with these tips & tricks:
To prevent ejections, workers must ensure the aerial lift load is stable. This requires setting wheel chocks, outriggers, and brakes on a level surface.
Furthermore, workers should close off a work zone with signs, lights, and cones. If an aerial lift is near traffic, workers should wear a full-body harness attached to a lanyard.
Are You Protected Against These
Manlift Hazards
?
Now that you're aware of these manlift hazards, you can take action to ensure that you're protected against them. Your first step should be creating an aerial lift safety hazards checklist. In many situations, you can avoid aerial lift hazards by performing an inspection before work gets started. You can also proactively help prevent any accidents by ensuring all employees have the proper certifications and training.
Here at Aerial Lift Certification, we offer all the training you need to keep yourself and your employees safe. We offer a training kit, a specific trainer, or a bundle package. You can check out more of our training options and materials here. If you'd prefer to talk one-on-one with an agent, then contact us now at (888) 278-8896.
How can employers ensure they're on top of boom lift hazards and improve their aerial lift safety program? With AerialLiftCertification.com, you'll have all the tools & resources for OSHA approved certification. Boost your aerial lift safety today with our three certification packages:
The ALC Training Kit is the most versatile, well-rounded certification program to reduce aerial lift hazards on the market. Get all the benefits of your company's internal, on-site training expert without breaking the back. Get the Train a Trainer package ASAP! Receive our Training Kit and Train a Trainer certification courses in one discounted bundle. Our popular Bundle Package includes both packages listed above with a $50 savings!Click on the link below to get started and make your employees aware of aerial lift hazards and boom lift hazards.

Protect Against
Aerial Lift Hazards
with Certification from ALC
If your business wants to teach employees about scissor lift hazards and boom lift hazards, there is no need to wait. Thanks to training programs from AerialliftCertification.com, you can help your workers safely operate aerial lifts.

Our aerial lift safety certification and training teaches workers how to identify and avoid scissor lift hazards and accidents. All of our classes are OSHA-approved, take about an hour to complete, and can be completed anywhere internet access is available.

Get started today by clicking here. To learn more about our aerial lift safety training courses, please contact us online or call us today at (888) 278-8896.