Aerial Lift & Scissor Lift Accidents – Stats, Safety And More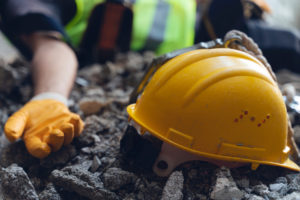 Scissor lift accidents and aerial work platform accidents happen all the time. In 2016, OSHA guideline 3842 was published to address aerial work platform accidents, specifically scissor lift fatalities. This much-publicized bulletin contains helpful information on stabilization, maintenance, and other issues that can cause scissor lift accidents.
Learning about the most common accidents – and how to avoid them – can help your company's safety program. AerialLiftCertification.com (ALC) provides training and certification for aerial work platform operators. With our training & certification, your employees are better prepared to avoid the most common scissor lift accidents and aerial lift hazards.
It's important to get your employees the right training so they know how to properly operate your equipment – and NOT become part of aerial lift accident statistics!
Our courses explain OSHA safety regulations for scissor lifts & aerial lifts in clear, concise manner. Sign up today and learn everything you need to know about mobile elevating work platform (MEWP), aerial work platform (AWP), aerial lift & scissor lift safety!

Common
Scissor Lift Accidents
& Aerial Lift Hazards
Let's look at some typical causes of the most common scissor lift accidents, along with some statistics that illustrate just how important it is to have 100% OSHA compliant safety training.
According to the U.S. Centers for Disease Control & Prevention (CDC), which is the parent organization of OSHA, around 300-400 workers are injured each year operating an aerial lift or scissor lift. Additionally, an average of 20-25 scissor deaths per year happen to workers while operating MEWPs, AWPs, scissor lifts and similar equipment.
Most Common Scissor Lift and Aerial Lift Accidents
A handful of accident scenarios are responsible for the vast majority of these injuries and deaths. Speaking of which, here are some of the most common types of AWP accidents:
Tip-Overs
If your scissor lift or aerial lift isn't properly balanced or overloaded, tip-overs can happen. This common aerial lift accident is the root cause of a handful of scissor lift fatalities every year in the United States. More common in aerial lifts, since they're mostly used outdoors, tip-overs can also occur with scissor lifts. Even in an indoor setting, tip-overs are the primary cause of scissor lift accidents. Always check your operator manual for proper loading techniques and ensure the aerial lift ground is stable – this will help prevent the conditions and causes that eventually lead to scissor lift accident statistics.
Defective Equipment
Everything from malfunctioning pneumatics to frayed wires to inadequate safety restraints lead to scissor lift accidents. Defective equipment is detected before it becomes a problem with a thorough maintenance program. Regular, thorough checks of your aerial lifts is essential to ensure defective equipment doesn't cause an accident or fatality. Start your maintenance plan today – it's just one part of an effective overall safety plan.
Trapped on Lift
Careless operation can result in scissor lift accidents and aerial work platform accidents where the operator is pinned between the lift and other objects. Trees, bridges, walls and overhead hazards have to be accounted for. The best way to avoid this danger? OSHA compliant certification, courtesy of ALC!
Falls
This is the most common cause of aerial lift and scissor lift fatalities. Serious injuries also result from falls. Falls happen due to operator negligence, carelessness, and not using proper safety restraints. OSHA recommends the use of safety harnesses, and of course your operators should always stay within the safety guardrails when working on AWPs.
Ignoring Operational Guidelines
By "operational guidelines," we mean a combination of the aerial lift manufacturer's manual and your organization's own safety recommendations. To avoid aerial lift accidents, all operators must have a solid understanding of their equipment and surroundings. With proper hands-on training and certification, your employees are more likely to adhere to these important guidelines!
Unstable Ground Conditions
To avoid aerial lift & scissor lift accidents, it all starts from the ground up – literally! From cherry pickers to telescopic boom lifts to scissor lifts, any aerial work platform requires a solid, stable foundation to work on. For outdoor work especially, ensure your employees always operate aerial lifts and MEWPs on flat, even surfaces. Mud, water, inclines and other hazards should be avoided at all costs.
Power Lines
Always be aware of overhead power lines. Electrocutions and serious injuries occur when workers or equipment come in contact with live electrical wires. Before working, ensure the general aerial lift work zone is free of dangerous power lines. If your job requires workers in close proximity to power lines, extra training & instruction is recommended.
Remember, accidents always step from hazards that might not seem serious at first glance, but can cause accidents, injuries or even fatalities. For more on aerial lift hazards and aerial lift accidents, check out our recent blog post on this subject.

Improve Safety & Learn How to Avoid
Scissor Lift Accidents
ALC is here to help with your compliance needs today. Avoid scissor lift and aerial lift accidents. Decrease the chance of aerial work platform accidents, falls and other aerial lift accidents. If your company has any training gaps or needs assistance with scissor lift & aerial lift certification, we offer three different packages, including our Training Kit, Train a Trainer and Bundle Package programs. Each provides 100% OSHA compliance and is an affordable, easy way to ensure your workers are properly trained!
Avoiding the most common scissor lift accidents and AWP hazards is easier than you think. With ALC's OSHA compliant training and certification, your employees have the latest knowledge and up-to-date tools and resources. Make sure you have the best safety training, so scissor lift accidents and aerial lift accidents don't happen in your workplace.
Sign up for ALC's training today! If you have any questions about our certification programs and how they lower aerial lift accident statistics, give us a call at (888) 278-8896. Thanks for visiting ALC!