Best Safety Practices to Avoid Aerial Lift and Boom Lift Accidents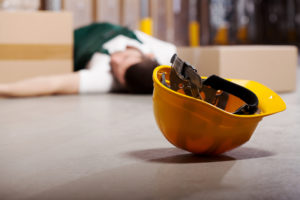 Every company that has aerial lifts, scissor lifts and other aerial work platforms (AWPs) wants to avoid boom lift accidents.
AerialLiftCertification.com, the leader in online, OSHA compliant aerial lift and AWP certification and hands-on training, has the programs you need to keep your workers safe – and your company covered in case of an audit.
Let's look at some ways to elevate boom lift safety at your company with different ways to avoid aerial lift and boom lift accidents!
How to Avoid Boom Lift Accidents and Increase Boom Lift Safety
Aside from OSHA approved certification & training, what are the best ways to avoid aerial lift accidents? Many firms aren't sure how to proceed with a plan to reduce boom lift accidents. Boom accidents and related boom lift safety issues are a major concern for any enterprise that uses this type of equipment. Regardless of the type of equipment you use, avoiding accidents should be priority number one!
These tips & tricks, along with AWP and MEWP certification & training, can help protect your employees and avoid aerial lift accidents.
✓

OSHA Complaint Certification & Training
This one is so important, we had to make it #1 on the list. Boom lift safety training is literally the foundation of a well-rounded, accident-free workplace. All other best practices to avoid boom lift accidents and aerial lift accidents starts with thorough, comprehensive certification. A thorough, OSHA compliant training program not only helps your company avoid boom accidents and other AWP safety issues, but also increases productivity!
Before your operators go up into the air, it's important to have a lot of boom lift safety issues already accounted for. This includes a good maintenance plan, a solid understanding of the equipment limitations (including max weight capacity), weather considerations and more. Solid preparation is essential to reduce boom accidents.
✓ 

Always Use Safety Equipment
This includes safety harnesses, lanyards, and staying within the equipment's safety guardrails at all times. The most serious boom lift accidents are falls. With all of your safety equipment and restraints accounted for, your company can practically eliminate the chance of boom accidents involving falls. Safety equipment also includes personal protective equipment.
✓ 

Secure Boom Lift Base Area
A safe, productive aerial lift work sessions starts at ground level. Serious injuries can occur for personnel standing below the elevated work platform, since tools and other job materials occasionally fall from elevated heights. At least a dozen workers are injured from aerial lift falling objects every year.
✓ 

Watch Out for Power Lines
Official OSHA statistics are clear: coming in contact with power lines is one of the most lethal types of boom accidents. There are many reasons for unnecessary electrocutions, including an unstable lift, no PPE (personal protection equipment), contacting lines from aerial lift tip-over, and inadequate pre-work assessment (see above). Your workers need a full array of PPE gear, including rubber accessories (sleeves, gloves, voltage-protective boots) and insulated construction hard hats.
✓ 

Ensure Fall Protection Guidelines are Followed
Every year, fall protection violations are always in the top 10 of the most frequently violated OSHA guidelines – it was #8 in the most recent set of OSHA data. Aside from electrocutions, falls are one of the deadliest boom lift accidents. Every aerial lift requires a fall restraint system in place, so make sure your equipment has the proper safety equipment on hand. OSHA requires all aerial lift operators to have a personal restraint system. Again, proper training will help reduce this types of boom lift accidents.

Reduce the Chance of Boom Accidents – Sign up With ALC for Superior Boom Lift Safety Today!
Here's the bottom line with boom lift safety: well-trained employees who know how to properly use your equipment are less likely to have boom lift accidents. The latest OSHA accident statistics show the typical fatality rate with boom accidents, which is roughly 20-25 every year. Add on the significant injuries as a result of aerial lift accidents, and it's easy to see why best safety practices are so critical to your employees' safety.
Here's our course lineup:
Sign up with our Training Kit to reduce boom lift accidents, workplace incidents, boom accidents & more.
Want to have your own on-site safety expert and improve boom lift safety? Get our Train a Trainer package today!
Can't choose between the Training Kit and Train a Trainer certification courses? Get them both and save $50 in the process! The Bundle Package is perfect for mobile elevating work platform (MEWP) operators, aerial lift workers & more.
Don't delay any longer…improve your boom lift safety today with ALC. Click here to sign up today, or if you have any questions, give our boom lift safety experts a call at (888) 278 – 8896. Thanks for visiting AerialLiftCertification.com!