Everything To Know About Aerial Lift Inspections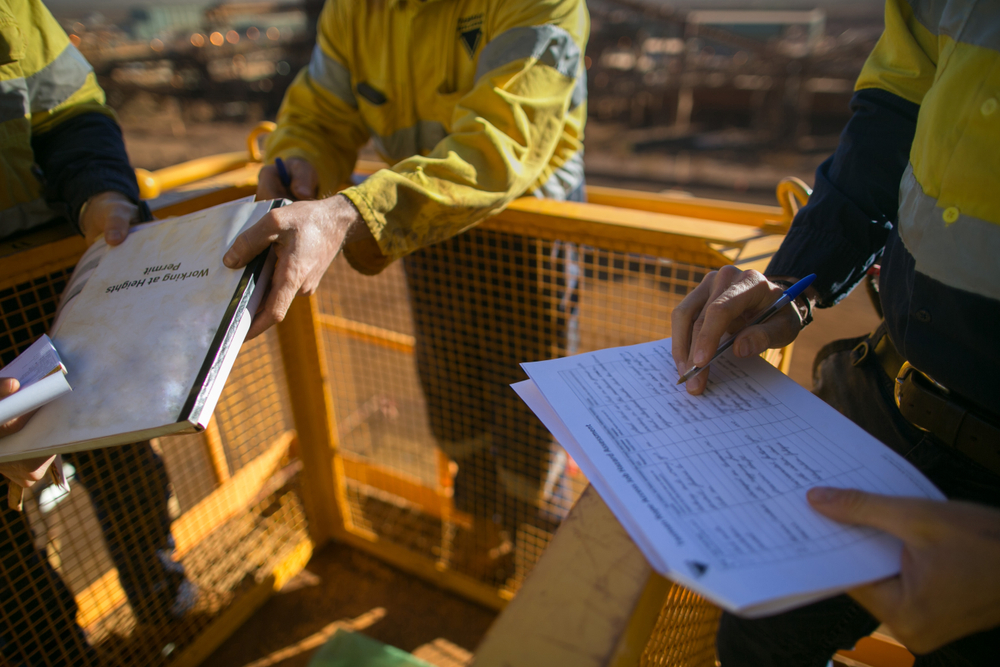 Aerial lifts, also known as aerial work platforms (AWPs) and mobile elevating work platforms (MEWPs), are used for anything and everything when workers need to be elevated to perform tasks. From washing windows to harvesting fruit to maintenance, assembly and a thousand other jobs, aerial lifts and scissor lifts are absolutely essential.
But operating this equipment requires skill, training and knowledge of OSHA safety requirements. AerialLiftCertification.com (ALC), the leader in online-based aerial lift & scissor lift certification, provides affordable, OSHA compliant training for any of your employees that requires training. 
But safety doesn't stop from the operator's platform. The safe operation of any machine demands regular maintenance and routine inspections. This is especially true of industrial vehicles. Aerial lift inspection can help ensure a safe working environment for all employees. 
ALC has everything you need to improve your aerial lift inspection program, including boom lift daily inspection checklists, manlift inspection tips & tricks, and much more!

What is an
Aerial Lift Inspection
?
An aerial lift inspection requires employees to analyze a lift and ensure it is working correctly. It also involves identifying any nearby hazards that could interfere with aerial lift operation.
When it comes to an aerial lift inspection, it helps to be diligent. A thorough inspection ensures any dangers are identified before they otherwise lead to accidents. Additionally, aerial lift inspection requirements are crucial. If an employer follows standard requirements for boom lift inspections, it can help its employees evaluate aerial lifts and any associated dangers and resolve them right away.
Aerial Lift
&
Boom Lift
Inspection
Requirements
OSHA has aerial lift inspection requirements that apply to businesses that use lifts. The requirements stipulate that workers must assess the vehicle and lift components before they use an aerial lift.
An employer must teach their workers about manlift inspection requirements, so these employees understand what they need to do before they can use an aerial lift. Employers can also provide workers with an aerial lift inspection checklist.
Aerial lift inspections should happen frequently and every year. Federal law requires individuals to inspect their aerial lifts every 150 hours or 3 months, whichever comes first. It is recommended that you put your aerial lift on a planned maintenance schedule based on your application and hours of operation.
How to Inspect an Aerial or Boom Lift
The boom lift inspection process doesn't have to be a difficult one. With the right training and experience, workers can conduct thorough safety inspections without getting behind schedule. This recommendation isn't just a suggestion or an option, either – OSHA actually requires all aerial lifts to be inspected before use. Skipping out on an inspection could put workers' lives at risk while also opening up employers to expensive OSHA fines.
There are other good reasons to perform routine boom lift inspections, too. Daily operational inspections can lengthen the life of your equipment. When caught in early stages, mechanical issues can be nipped in the bud – as can regular wear and team. Ready to inspect your AWPs and MEWPs? Use the following paragraphs as a boom lift daily inspection checklist. It's the best way to reduce accidents and ensure your equipment lasts as long as possible. Boom lift safety inspection checklists are essentially investments in your equipment, along with your most valuable assets – your employees!
Pre-Operating Inspection of Equipment
Before every work shift, workers need to conduct an aerial lift inspection. (OSHA defines an aerial lift as any vehicle-mounted device used to elevate workers.) This will ensure all lift parts are in safe working condition. This can include:
Articulating boom platforms

Extendable boom platforms

Aerial ladders

Vertical towers

Any combination of the above
When inspecting the basic components of the lift:
Check fluid levels for the oil, hydraulic fluid, fuel, and coolant

Look for fluid leaks

Make sure tire pressure is correct

Check the wheels for damage or loose lug nuts

Make sure the battery has a good charge
Test the following to make sure they are in good working order:
Lower-level controls

Horns, lights, alarms, and gauges

Steering and brakes
Inspecting the Work Platform
The next part of the boom lift safety inspection checklist involves the operating controls. These must be in top working condition at all times. Parts to inspect include:
Operating and emergency controls – all levels, buttons, switches, and alarms

Personal protection devices (PPDs) – guardrails, cages, platform, and safety belts

Fuel, hydraulic, air, pneumatic and electrical systems

All insulating components

Any missing or smudged warning signs, placards, and lift instructions

Fasteners and locking pins

PPD harnesses

and cables

Stabilizers and outriggers

Any loose, missing, or damaged parts
OSHA certification standards are very clear. If any part of the aerial lift is damaged or missing, it may not be used until repairs have been made. The lift must be removed from use until repairs are made. To comply with OSHA, aerial lifts must comply with American National Standards for Vehicle Mounted Elevating and Rotating Work Platforms under ANSI A92.2-1969.
To reduce time for boom lift inspections while ensuring all components are checked, you can create an aerial lift pre-use inspection checklist that every inspector must follow. The inspector should list any issues they note with photos of the defective components.
Inspecting the Work Zone
Next, inspect the work zone and the area around it. This helps protect workers in the lift and on the ground. It also protects people on foot who are not involved with the job.
Look for:
Any drop-offs, holes, or unstable surfaces

Loose dirt and gravel

Too-short ceiling heights

Slopes, ditches, or bumps in the road

Objects and debris on the floor

Overhead power lines and cables

Overhead obstructions like boxes, cages, and ramps

Wind, rain, snow or other risky weather conditions

Nearby high foot traffic areas
Be sure to inspect the setup of the aerial lift. When possible, do not set up the lift between overhead hazards. Always assume overhead wires are live unless told otherwise by the power company. Maintain a distance of at least 10 feet from the lines. When possible, have the energy company power down the cables during the job.
To ensure the lift is stable, set the outriggers on a solid, level surface. Use pads if needed, and make sure the brakes are set. If it is safe to do so, use wheel chocks on sloping surfaces. Post cones and signs around the work site to point out hazards and create a safety zone.
Inspecting PPDs
These often get overlooked during the pre-job boom lift inspection. Personal protective devices (PPDs), also known as personal protective equipment (PPE) is literally the last line of defense when accidents happen. Even the best-trained MEWP or AWP operator can experience an accident – and having items like fall protection harnesses, lanyards, goggles, gloves and other PPE helps protect employees in the event of a mishap or mistake on the job.
PPDs can include:
Lanyards and body harnesses

Guardrails with attachment points

Insulating gloves, boots, and clothing

Insulated hard hats
One of the most critical aspects of aerial lift safety is training employees on how to inspect and use a lift. If you don't already have a process in place with written instructions in place, make it a priority to create such a process.
An employer must train workers on how to use the lift, which includes recognizing when something is wrong. They also must teach someone or multiple people on how to perform an aerial lift inspection that meets OSHA requirements. This can include proper documentation and photographs as well as necessary reporting procedures and removal of the lift from use until repairs have been made and the lift reinspected.
Failure to keep an aerial lift in working order as mandated by OSHA can cost a business in hefty fines and other penalties. It also increases the risk for accidents and serious injury, which can mean lawsuits for the company.
Aerial safety training teaches workers how to use a lift and how to identify issues and the need for repairs. It also allows the workers to earn OSHA certification. Part of ALC's training and aerial lift certification involves learning about AWP inspections, their importance to overall safety, and how to implement tools like boom lift safety inspection checklists into your company's safety program. Don't take any more chances with your aerial lift safety – sign up with ALC today!

Aerial Lift Inspection: A Key Element of Safety
Aerial lift inspection is simple when you've been properly trained to operate these machines. Just as daily inspections are required by OSHA, so too is the certification process. OSHA mandates that workers must be certified every three years in order to legally operate these machines. Skipping out on inspections or certifications could mean expensive fines, dangerous safety violations, or both. 
At AerialLiftCertification.com, we make it easy to comply with OSHA requirements. In just an hour's time, workers can learn all they need to know to safely operate aerial and boom lifts. Convenient and affordable, our offerings are ideal for new and experienced aerial lift operators alike. To learn more, contact us online or call us today at (888) 278-8896.