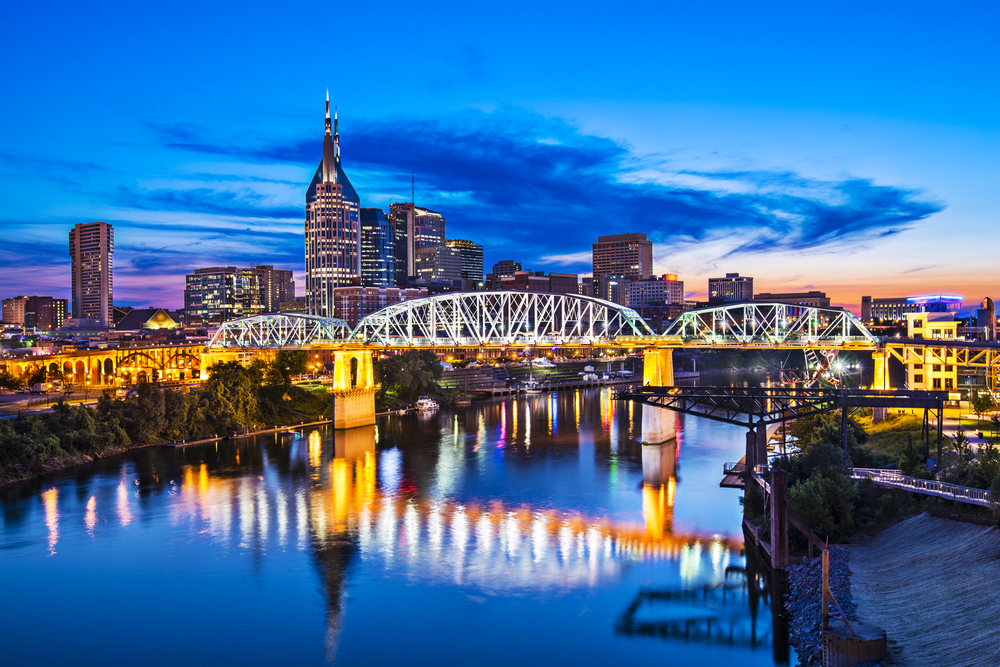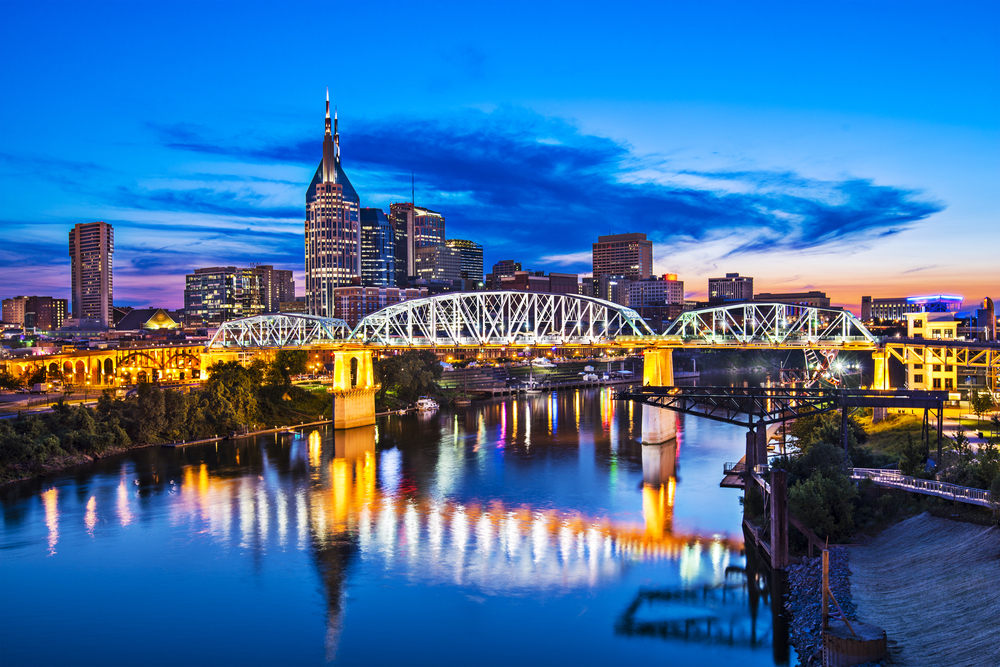 Nashville, aka "Music City," is Tennessee's most populous city. It boasts a bustling music industry. And, Dell, Dollar General, and several other Fortune 500 companies have offices in Nashville. Many of these companies need certified aerial lift operators, too.
AerialLiftCertification.com is a one-stop-shop for aerial boom lift certification training in Nashville. Explore our options for aerial lift training in Nashville, and you'll have no trouble getting your workers up to speed on OSHA requirements. 
Why Is ALC a Leading Provider of
Aerial Lift Certification in Nashville, TN
?
ALC outperforms the competition in terms of aerial lift training in Nashville. We provide training courses designed to teach workers of all skill and experience levels about aerial lift safety. Now, let's look at our three aerial lift training options in detail. 
1. Train a Trainer
Our Train a Trainer program consists of a self-paced course for in-house training. During the course, a worker can learn about all aspects of aerial lift safety. From here, he or she can become an OSHA-approved aerial lift certification trainer. Our Train a Trainer course is available for $149. The course comes with instant documentation, so a worker can download and print their certification card after completing the course. Plus, the course includes free lifetime renewals and is updated regularly.
2. Training Kit
Our Training Kit is terrific for Nashville businesses that want to provide aerial lift safety certification training to several workers at once. The kit includes pre-test summaries, practice quizzes, and other aerial lift certification training materials. It even comes with a USB flash drive that provides anywhere, anytime access to these materials. Our Training Kit is available for $249. Like our Train a Trainer course, our Training Kit is 100% OSHA-compliant and comes with free lifetime renewals. 
3. Bundle Package
Don't worry if you cannot decide between our Train a Trainer course and Training Kit. Because, thanks to our Bundle Package, you can get both for $399. Our Bundle Package is a must-have for Nashville businesses that prioritize aerial lift certification training across their respective workforces. The package provides companies with access to a wealth of aerial lift certification learning materials. It also lets you save $50 in comparison to buying our Train a Trainer course and Training Kit separately. 

What Makes ALC the Top Choice for
Aerial Lift Certification in Nashville, TN
?
Along with providing multiple options for aerial lift training in Nashville, ALC takes the guesswork out of certification. We understand that getting your workers OSHA-certified can be a long, arduous process. To streamline this process, we make it easy for Nashville businesses to get the aerial lift certification training they need, exactly when they need it. 
As soon as your workers begin one of our training programs, they can learn about a wide range of aerial lift safety topics. Your workers can get the insights they need to become OSHA-approved aerial lift operators. In addition, your business will be well-equipped to avoid costly, time-intensive aerial lift accidents. 
Take Advantage of ALC's Aerial Lift Certification Training
OSHA requires anyone who uses a boom lift, scissor lift, or any other type of aerial lift to have a license. Therefore, if your Nashville business has unlicensed aerial lift operators on staff, it is breaking the law. In this instance, your company endangers its workforce. Your business can be subject to OSHA penalties as well. 
Avoid OSHA penalties and keep your aerial lift operators safe by offering certification training from ALC. That way, you can ensure your aerial lift operators can receive comprehensive training. You can maintain a safe, productive work environment and avoid OSHA penalties, too. 
ALC is happy to provide additional details about our aerial lift certification training in Nashville. To learn more or to sign your workers up for one of our certification training programs, please contact us online or call us today at (888) 278-8896.