OSHA Compliant Aerial Lift Certification in Jacksonville | Sign Up with ALC Today | Training & Compliance in About One Hour!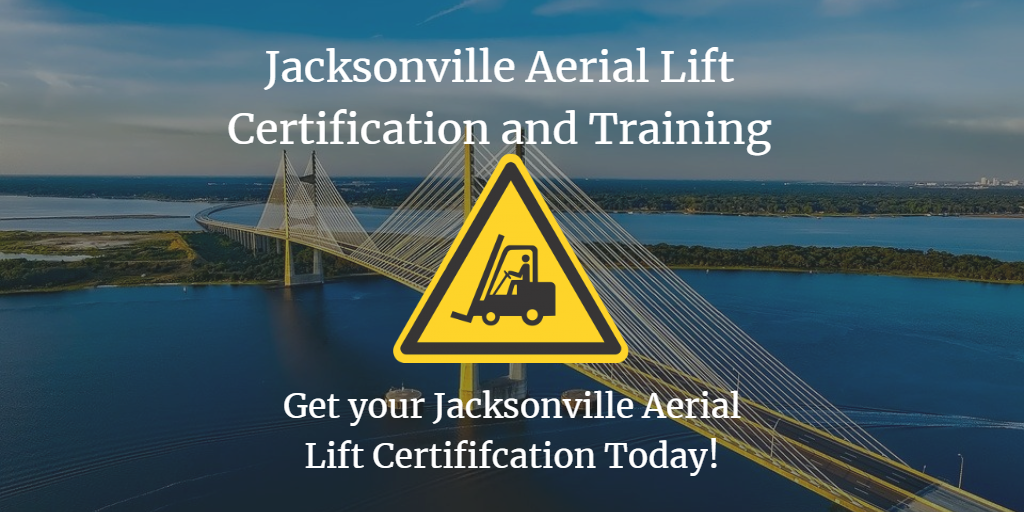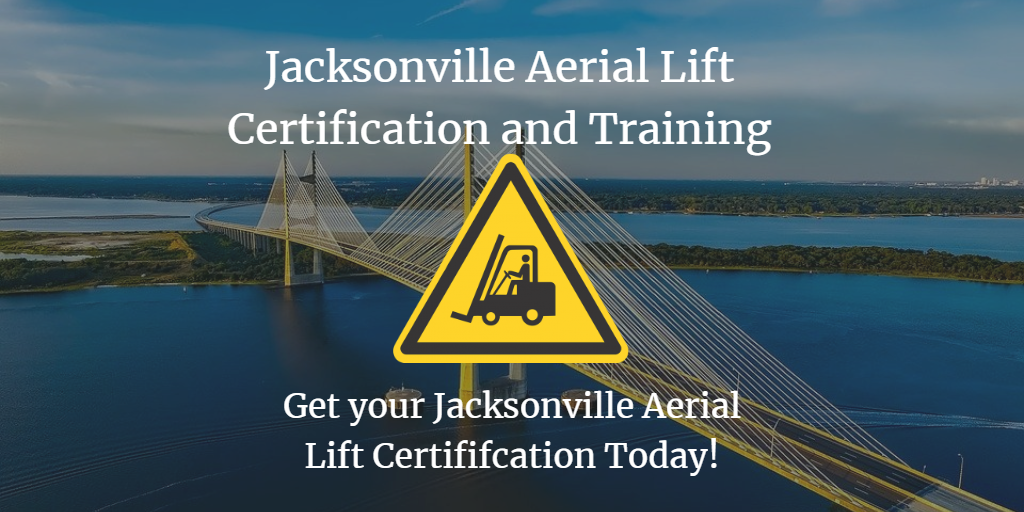 With aerial lift certification in Jacksonville, your company will enjoy something that's hard to put a price tag on: complete OSHA compliance. OSHA requires that all employers give their workers thorough instruction and training. But most companies can't handle that on their own. That's why they choose ALC for aerial lift certification in Jacksonville – and you should, too!
Our aerial lift certification in Jacksonville features:
– Great prices
– Free renewal training
– Outstanding customer support
– Online convenience – your employees can complete their aerial lift certification in Jacksonville on their time!
– And many other benefits
Jacksonville is one of the largest cities in Florida, and its economy continues to expand into manufacturing, shipping, distribution, technology, transportation and other sectors.  Jacksonville aerial lift certification is required by every city employer that needs aerial work platform (AWP) and mobile elevating work platform (MEWP) workers.
offers no shortage of ways to relax and rejuvenate, or places to entertain and enjoy all the city has to offer. One of the ways residents can enjoy living in Jacksonville even more, and become a part of the community, is to receive a Jacksonville aerial lift certification.

ALC Course Lineup: Complete Aerial Lift Certification in Jacksonville
Grab the best Jacksonville aerial lift certification today with this popular ALC course. Ideal for new employees, veteran aerial lift operators and everyone else.
Have you ever wanted an on-site expert in aerial lift certification in Jacksonville, along with other safety issues? Sign up for our Train a Trainer course.
Can't decide between the two packages listed above? Our Bundle Package has you covered. Includes everything listed above at one great price!
Sign up today and improve your Jacksonville safety program. Discover why ALC is trusted by companies in Jacksonville and all over the Sunshine State!
Why Complete a Jacksonville Aerial Lift Certification?
A Jacksonville aerial lift certification ensures your company is OSHA compliant. That means if your employees are involved in an accident, you have the training records to show they've had OSHA approved safety training.
For employers, aerial lift training is important for OSHA compliance. If your company is involved with an aerial lift or scissor lift accident, OSHA may investigate training records, company procedures, and more.
Get signed up with aerial lift certification in Jacksonville today – you won't regret it!
The Best Jacksonville Aerial Lift Certification to Get
Investing in a Jacksonville aerial lift certification that is compliant with all OSHA standards and teaches everything your employees need to know to operate lift safely, perform inspections and routine maintenance, and avoid accidents will ensure they're prepared to handle anything that comes their way on the job.
Easy, Affordable, and Fast Jacksonville Aerial Lift Certification
If you're ready to have your employees complete their Jacksonville aerial lift certification and become OSHA compliant, you've come to the right place. We created the most convenient and affordable OSHA-compliant training program available. In only about one hour, and for a total of $299, students will be trained in every safety and operational component of aerial lifts, and qualified for any aerial lift job in Jacksonville! You'll be the most prepared to work local jobs than other applicants without a location-based training.
Don't hesitate; create an account today! The longer you wait with your aerial lift certification in Jacksonville, the more chances you'll have of getting in an accident, or being audited by OSHA. Get started today with your Jacksonville aerial lift training and scissor lift training. Call ALC today at (888) 278 – 8896!