Exiting an Extended Boom Lift? Guidelines from the International Powered Access Federation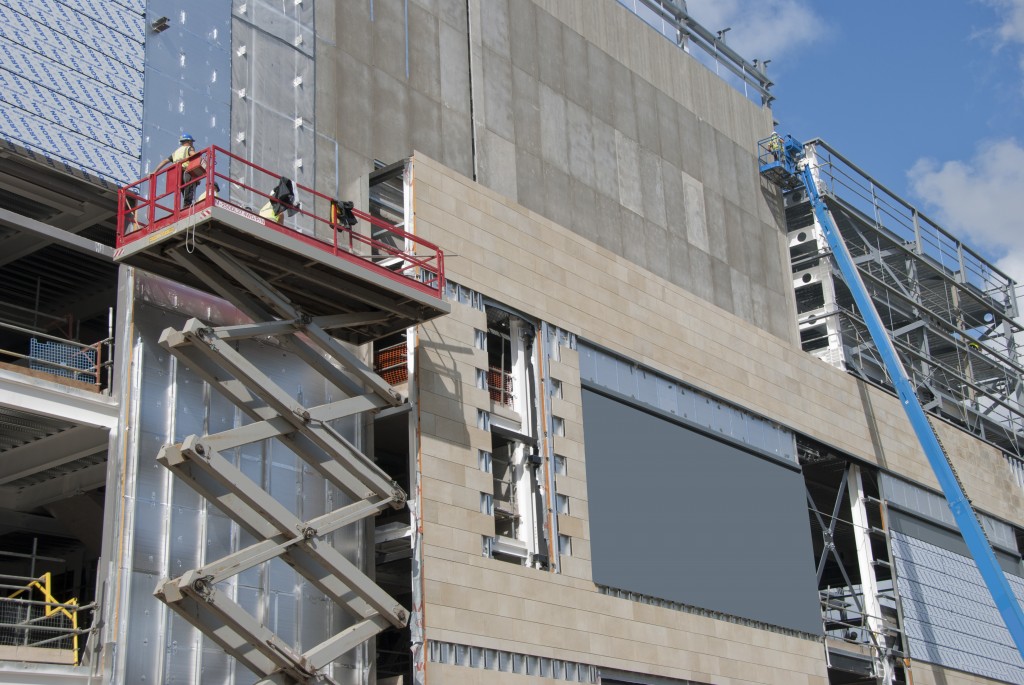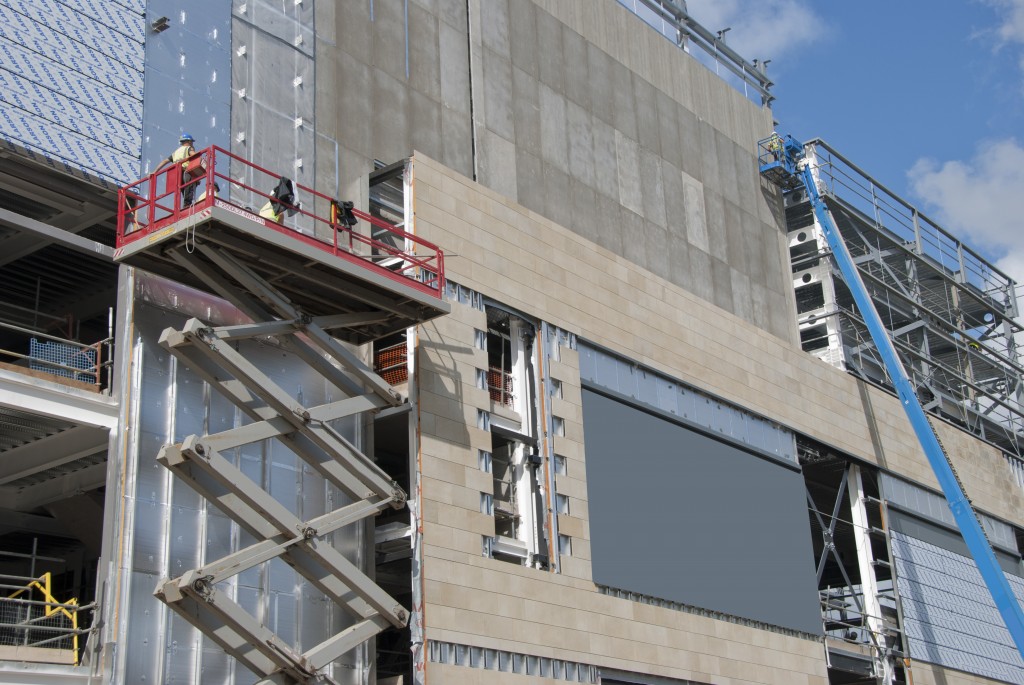 Sometimes, an aerial lift operator has to exit an extended scissor lift or extended boom lift "at height." That's just another way of saying "way up in the air," instead of the typical way workers leave aerial work platforms (AWPs): when they've returned to the ground.
Sounds dangerous, right? Leaving any equipment high above the ground sounds like a recipe for disaster.
Well, the danger level depends on preparation, training, and a host of other factors. Proper training is required for all lift employees, and knowledge of safe work practices allows experienced, well-trained workers to leave extended lifts without incident. Exiting an extended aerial lift or extended scissor lift doesn't have to be hazardous. Representatives from the International Powered Access Federation (IPAF) suggest than exiting an extended aerial lift platform is necessary at times, and doesn't necessarily have to be dangerous.
What Is the IPAF?
The IPAF encourages businesses to safely and effectively use powered access equipment. To promote its mission, the IPAF offers technical advice, along with safety tips, recommendations, and training.
Along with IPAF training courses, an aerial lift safety training class may be beneficial, particularly if your business requires workers to use boom lifts, scissor lifts, and other types of lifts. By providing your workers with in-depth aerial lift safety training, your employees can find out how to correctly use a lift and minimize the risk of falls and other lift accidents.
Is Scissor Lift Safety Training Necessary?
With the right training, exiting an extended boom lift or extended scissor lift up in the air isn't really a big deal. When your employees have OSHA approved instruction and extended boom lift certification, their chances of having an accident or injury dramatically decrease. It's against the law to have any employee operate an extended AWP — much less leave one at height — according to OSHA.
With AerialLiftCertification.com, you'll enjoy 100% OSHA compliance, along with the convenience that comes with the premier online training program for aerial lifts, scissor lifts, extended scissor lifts, and other types of lifts.

When Is a Scissor Lift Extended?
There are many reasons why a scissor lift may need to be extended, such as:
Access to high ceilings for cleaning, repairs, or maintenance
General contracting or construction jobs
Carrying loads that cannot otherwise be lifted by hands
Hanging or removing overhead signs at heights
Storing and accessing items on warehouse shelves
Reaching, storing, retrieving, and transporting pallets and other items between floors
An aerial lift operator must understand how to safely extend a scissor lift. With the proper training, an aerial lift operator can correctly use the lift to perform a wide range of tasks. As a result, this operator can become a vital contributor within his or her organization. Plus, the operator may be well-equipped to teach their coworkers about precautions to consider when exiting an extended scissor or boom lift and other aerial lift safety topics.
Leaving an Extended Scissor Lift or Extended Boom Lift at Height: Precautions to Consider
Before getting into specifics about IPAF procedures, it is important to note that there are several things you can do to ensure safe aerial lift exits, such as:
Ensure the lift is stationary and stable.
Never exit an extended scissor lift or extended boom lift if it becomes extremely windy or other harsh weather conditions are present.
Secure all tools before leaving the lift at height.
Coordinate with co-workers on a safe, accessible point of exit.
Can You Climb Out of a Manlift? Before Exiting, Review IPAF Guidelines
Before you climb out of a man lift, conduct a risk assessment. Obviously, leaving an aerial lift around power lines would be catastrophic. This safety assessment must be site-specific since certain hazards at jobsite A might not apply to jobsite B; every work environment is different, and this should be considered when undertaking any safety assessment when a lift operator must exit an AWP. However, given the right set of circumstances, a worker is certainly capable of "leaving the cockpit," as some folks describe it.
IPAF emphasizes four key points in regards to safely exiting an elevated aerial lift or mobile elevating work platforms (MEWPs):
1. Have a Rescue Plan
The ultimate Plan B, a rescue plan should always accompany a situation that requires a worker to exit an aerial lift at height. Be sure to review your jobsite's safety specifications before exiting an extended scissor lift, extended boom lifts, or any other AWP.
2. Prioritize Fall Protection
Fall protection measures are crucial. Even out of the control cabin, fall protection equipment should be deployed. These fall protection precautions and accessories include a thorough understanding of existing safety policies, safety harnesses, lanyards, secure tie-offs, and more.
3. Limit the Weight on the Platform
Whenever a worker is set to leave the bucket, he or she should ensure that no other loads will move the aerial lift. Shifting loads are one of the most common causes of hazardous exits for aerial lifts, extended boom lifts, MEWPs, and other AWPs.
4. Keep the Aerial Lift Stable
Leaving a lift at height should only occur when the terrain is favorable for such operations; if there's ice, loose gravel or other potentially hazardous conditions, a worker should stay in place or find another service that can accommodate the "exit at height."
IPAF provides additional tools and resources to help aerial lift operators minimize risk when they exit a lift. The official IPAF document regarding exiting aerial lifts at height is available here.

Get the Best Safety Training for AWPs, Extended Boom Lifts, and Other MEWPs
ALC is proud to offer affordable, OSHA-compliant AWP, aerial lift, and scissor lift safety training. To learn more, please contact us online or call us at (888) 278–8896.