Warehouse Layout Tips for Efficiency and Optimization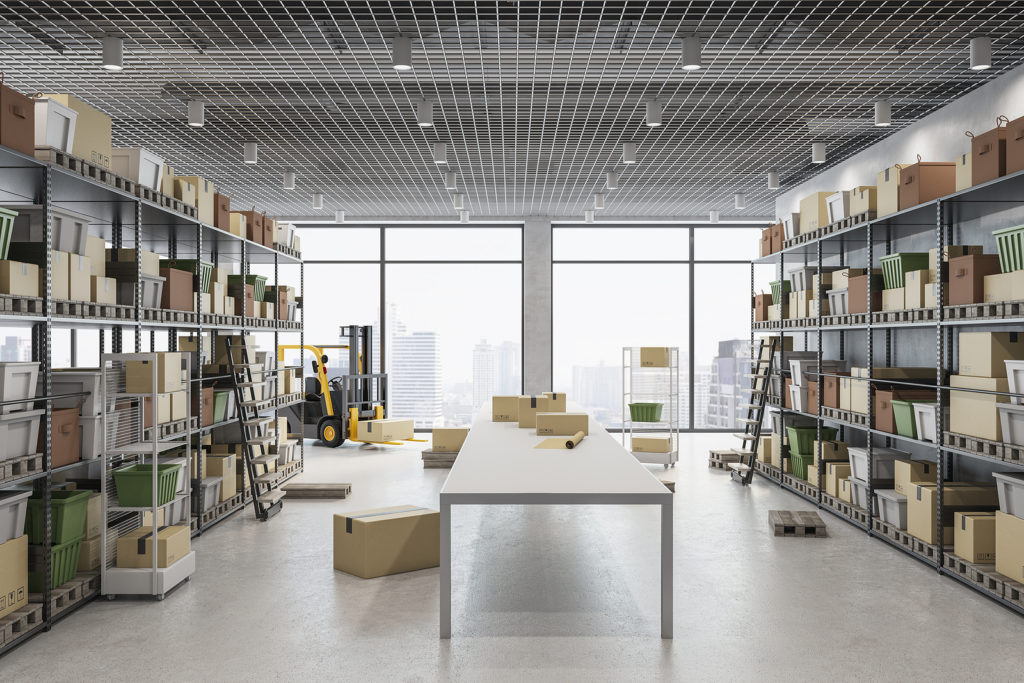 Warehouse layout design is the unsung hero of supply chain efficiency. When properly laid out, warehouses can streamline work and speed up shipping times. Too often, though, warehouse layouts aren't given a second thought. While there's no one size fits all approach to warehouse layout efficiency, there are ways to optimize your space for maximum optimization and worker safety. 
Designing for Efficiency
Warehouse layout design can be challenging. It helps to map out your plans in advance. The amount of space you have will help determine your exact layout. A U-shaped design, for instance, can be implemented in almost any space. With loading and shipping spaces making up the two sides of the U and storage filling out the back, workers can take a dynamic approach to picking and stocking.
A through-flow design may also appeal. In terms of warehouse layout optimization, this strategy places shipping on one end of the warehouse and shipping on the other, with storage in between. By arranging higher volume products in easily retrievable spots, teams can quickly fulfill orders and get them shipped out fast. This arrangement can also help prevent collisions between pedestrians and lifts. 
Another common warehouse layout is the L-shape. Loading and reception spaces are located on one side of the warehouse with shipping and picking areas adjacent. The internal space is dedicated to storage. It's ideal for moving traffic through quickly and efficiently. 
Tips for Optimizing Your Warehouse Layout
If you're eager to optimize your existing warehouse layout, here are a few different approaches you can try:
Prevent Bottlenecks
Bottlenecking is a huge threat to efficiency. By maintaining an organized space and placing the most popular products within close reach, you can mitigate most bottlenecks. Much of this comes down to warehouse layout, so if you're unprepared to reorganize, bottlenecks will likely continue to be a challenge. 
Keep Reception Separate
The staging area of your warehouse demands a separate space – otherwise, you'll risk contributing to the bottleneck issue we mentioned previously. Ample space is required for product inspections. By choosing a U or L-shaped warehouse layout design, you can optimize your warehouse and keep workers moving. 
Create a Separate Space for Picking
If you work in a shipping warehouse, you know how disruptive picking can be if it's not separated out from the rest of the space. By creating a separate space for picking, you'll reduce the amount of time workers spend looking for items. Bonus points for efficiency if you can add in a conveyer belt to speed up the picking process even further. 

The Importance of Certifying Your Warehouse Team
You can spend endless hours perfecting your warehouse layout, but if your employees aren't properly trained and certified, it may all be for nought. OSHA routinely levies expensive fines against warehouses that fail to meet their certification standards. Thankfully, it's never been easier or more convenient for your entire team to get certified. AerialLiftCertification.com offers online certification modules that can be completed in about an hour's time. To learn more or get started, click here or dial 888-278-8896.