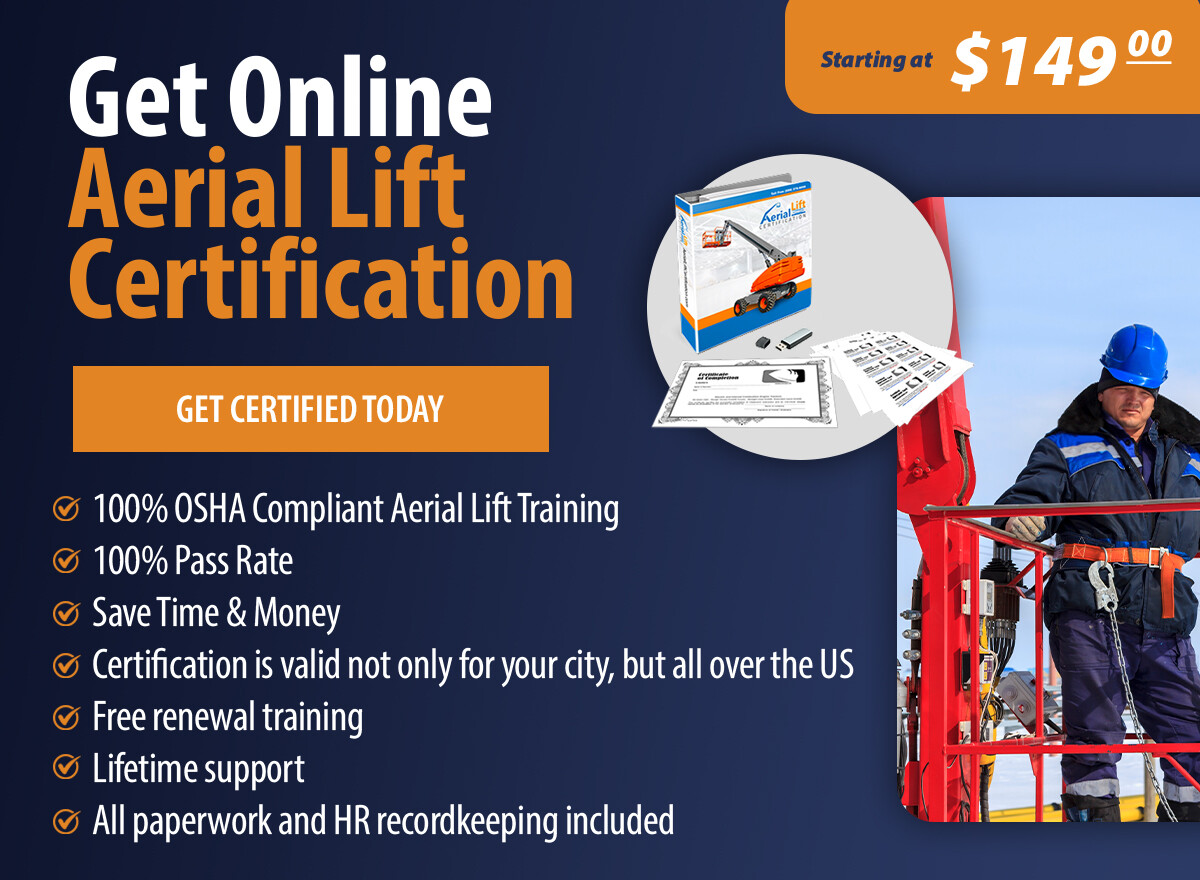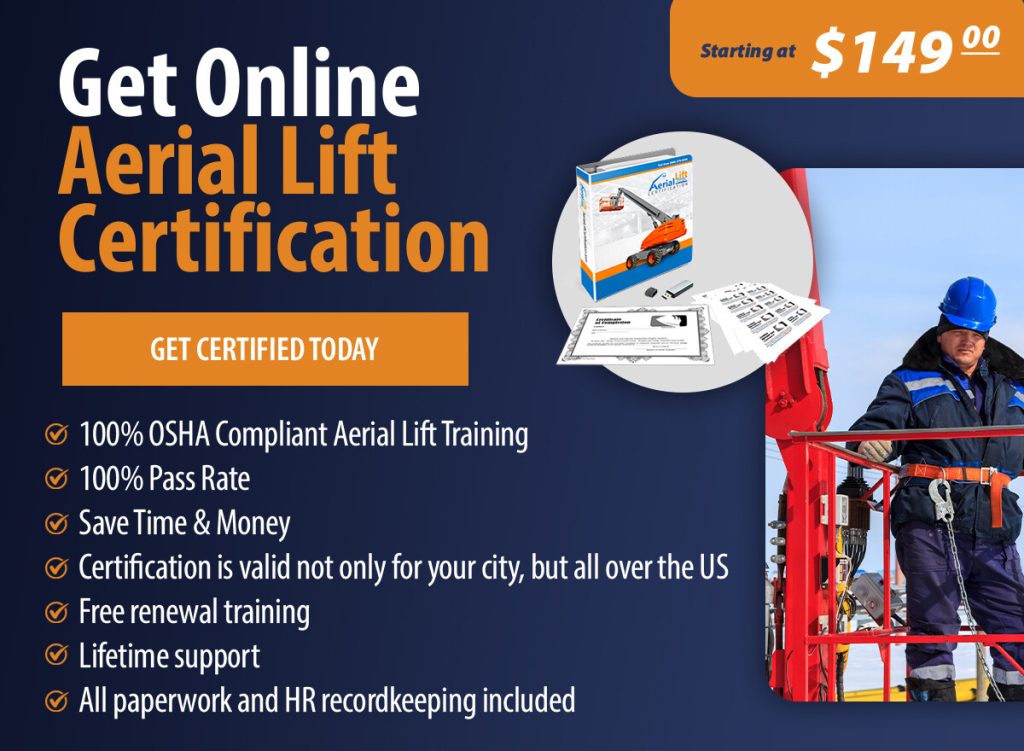 Does your company use mobile elevating work platforms (MEWPs), cherry pickers, telescopic boom lifts, aerial lifts, and other aerial work platforms (AWPs)? Then, you need to train and certify all your operators.
While this shocks many new companies, some established firms also need help with their aerial lift certification in Honolulu. So, where can you get affordable OSHA-compliant training? The solution is easy: AerialLiftCertification.com, the Honolulu aerial lift certification leader.
Our three courses provide easy USB access, great prices, and the best customer support. Suppose you need to train new workers or get renewal training for experienced AWP operators. In that case, the ALC Training Kit is only $299. Imagine the benefits of your in-house training expert; that's what you get with our affordable Train the Trainer class, just $149. Need both? Well, you can buy both for the discounted rate of $399 with the ALC Bundle Package. 
Get registered today and make your workplace safer. It's what your workers deserve, and it's the law! 
It's Easy to Get Aerial Lift Certified in Honolulu
In a few short & simple steps, you can give all your aerial lift workers Honolulu aerial lift certification: 
Get registered online: It is simple to start – create login IDs for your company & employees.
Pick your courses: The ALC course selection page is jam-packed with info about our courses and how to get aerial lift certified in Honolulu.
Employee training: We put helpful info on our USB flash drives that your workers can take anywhere – safety tips,OSHA safety standards, how to recognize hazards & more.
Tests & quizzes: Testing helps reinforce all the safety concepts your workers learn during their training for aerial lift certification in Honolulu.
Hands-on testing: Remember, with our affordable Train the Trainer option, you can have an employee handle this most critical step of Honolulu aerial lift certification. This is where your workers prove they can safely operate your equipment, from cherry pickers to telehandlers.
Print credentials: These cards show your workers are OSHA compliant.

Why is ALC the #1 Option for Aerial Lift Certification in Honolulu?
Check out the benefits that come with our Honolulu aerial lift certification online:
Compliance in an hour. How does full OSHA compliance in around one hour sound? It's possible with ALC.
Best customer support around. OSHA compliance is important. You might have questions before, during, or after testing, and ALC is always here to talk –contact us anytime.
Super flexible instruction. Portable USB drives can be taken anywhere, and instruction can be taken anytime!
High-quality training at low prices: Everyone should have the opportunity to get Minneapolis aerial lift certification, and our prices reflect that philosophy!
No other training source gives you the flexibility and affordability of ALC's aerial lift certification in Honolulu.

Honolulu Aerial Lift Certification FAQs
Some of the most common questions we get about how to get aerial lift certified in Honolulu include:
How should I handle aerial lift maintenance?
A good safety plan starts BEFORE your workers get in the control cabin. With aerial lift safety checklists and more, you can be confident in your safety program with ALC.
Does ALC training help with OSHA audits and inspections?
Absolutely. If your company has an accident, OSHA must see proof of training. And with your certification, you can avoid the most expensive OSHA fines, which can get up to $100,000 for serious violations.
Does my ALC aerial lift certification in Honolulu ever expire?
Yes, OSHA has a 3-year limit on aerial lift training. But all ALC customers in Hawaii get FREE 3-year renewal certification.
Go ahead and register today with ALC! Experience how easy and affordable Honolulu aerial lift certification can be!

Sign Up for Aerial Lift Certification & Training In Honolulu
Don't put off your aerial lift certification and training in Honolulu, Hawaii any longer. Your employees are your most important company asset, and they need the best knowledge, skills and training to be safe on the job. ALC shows the way with the best training available anywhere. We'll show you how to get aerial lift certification in Honolulu. 
Thanks to ALC, you can provide your workers with training that meets their expectations. Our training ensures your workers can get up to speed on OSHA aerial lift safety mandates quickly. It also enables your workers to stay in the loop regarding a wide range of aerial lift safety topics. That way, our training empowers your workers to operate aerial lifts with efficiency and precision. 
The ALC team encourages you to reach out regarding our aerial lift certification training programs. For more information or to enroll your workers in any of our programs, please contact us online or call us today at (888) 278-8896.