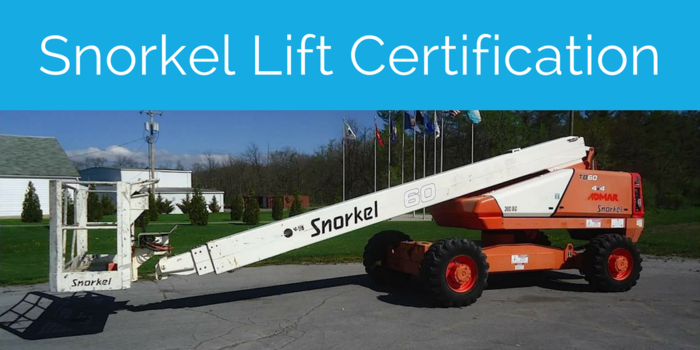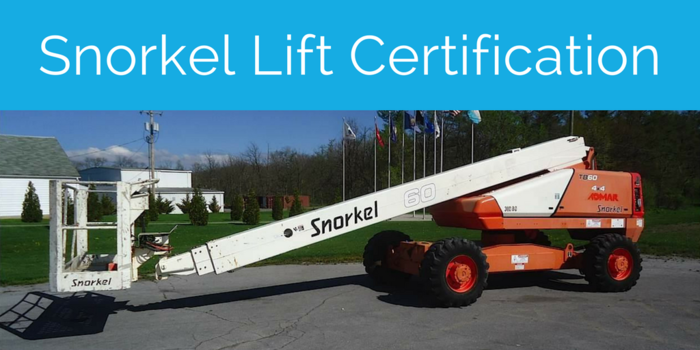 Founded in 1959, Snorkel International Inc. manufactures and distributes aerial platforms worldwide from facilities in the U.S., U.K.., Asia, Europe, and New Zealand. Snorkel lift products are used in a wide array of industries, including construction, electrical line installation and repairs, overhead commercial sign installation, tree trimming, and more.
Job opportunities abound for Snorkel boom lift and scissor lift operators who earn OSHA-approved aerial lift and scissor training and certification. After you've completed the certification training program from AerialLiftCertification.com, you'll know everything you need to safely operate snorkel lifts and various other types of aerial work platforms (AWPs).
Whether your employees operate aerial lifts from any manufacturers, every worker needs ALC training and certification to safely operate these types of machines, including Snorkel platform training. OSHA requires all aerial lift operators to be properly trained, which is the responsibility of the employer. The fastest, easiest, and most-affordable way to get Snorkel boom lift certification and certifications for operating other brands of lifts is through ALC's three training options.
Our Snorkel lift certification packages include the Training Kit, Train a Trainer course, and a value-added Bundle package. Sign up today!

What Is a Snorkel Boom Lift?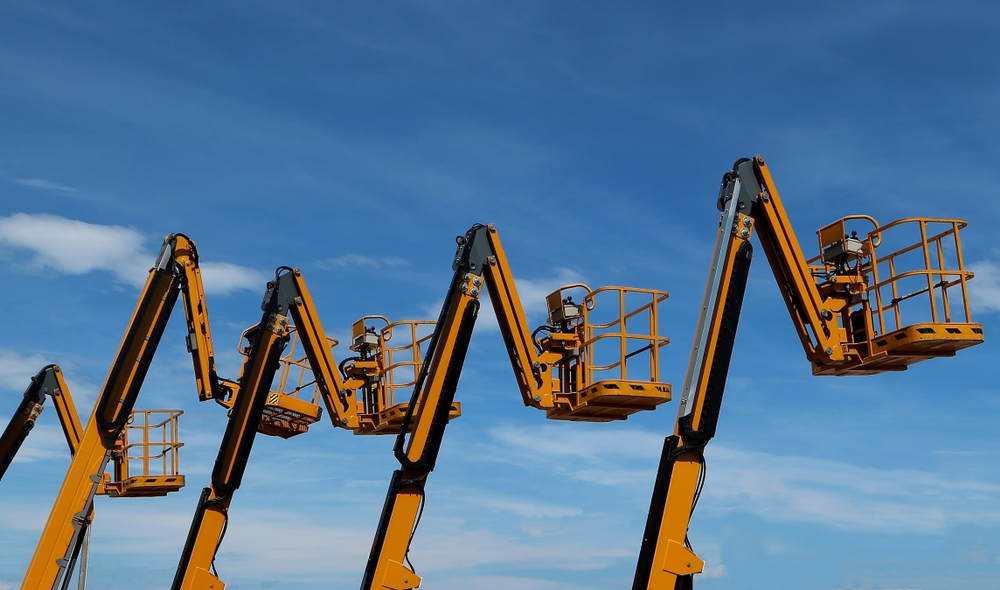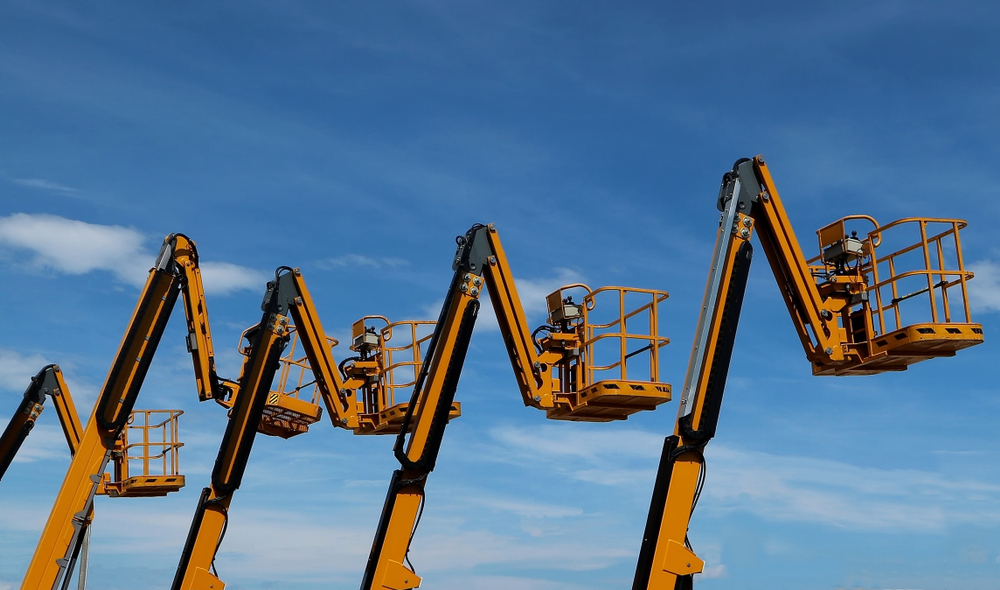 Snorkel is a highly successful manufacturing empire with an established aerial lift and scissor lift customer base. The well-known Snorkel name is synonymous with top of the line lift equipment backed by wrought iron dependability.
There are four Snorkel boom lift options available: articulated, electric, telescopic, and towable. Snorkel's boom lifts offer tremendous maneuverability, making them great choices for operators who need to reach areas with limited access. Meanwhile, Snorkel offers boom lifts with a maximum reach of 132 ft. and platform capacities up to 600 lbs.
Along with boom lifts, other aerial lifts are available from Snorkel. These include scissor and mast varieties.
Snorkel's scissor lifts are designed to help businesses keep their total ownership costs as low as possible. They consist of steel and have a dual shear scissor stack. Furthermore, Snorkel offers electric, low level, and rough terrain scissor lift products.
Comparatively, Snorkel supplies push-around and self-propelled mast lifts. Snorkel's push-around mast lifts can reach a maximum height of 46 ft. and have a maximum platform capacity of 350 lbs. The company's self-propelled mast lifts reach a top height of nearly 32 ft. and have a top platform capacity of 500 lbs.
As you can see, Snorkel equipment (including Snorkel scissor lifts) is popular for all sorts of industries! If any of your workers need Snorkel boom lift training – or instruction for other equipment manufacturers – contact ALC today! OSHA compliance is easier and more affordable than you think. And it's only a few clicks away!
What Are Snorkel Boom Lifts Used for?
Each of the following Snorkel lifts was designed for different types and sizes of indoor and outdoor projects:
• Articulated Boom Lifts: 

These lifts are used for navigating around obstacles to access hard to reach exterior areas of large buildings.

• Electric Boom Lifts:

These are zero emission, battery-powered lifts used to access hard to reach areas while performing indoor construction and maintenance projects.

• Electric Snorkel Scissor Lifts:

These are used for working inside malls, conference centers, warehouses and other large facilities. Snorkel scissor lifts are one of the company's flagship products, and their electric models help reduce pollution, too!

• Rough Terrain Scissor Lifts: 

These are used when it's necessary to drive over uneven outdoor terrain.

• Telescopic Snorkel Boom Lifts:

These are used for projects that require extra-long vertical and horizontal reach capabilities, such as accessing overhead electrical lines.

• Trailer Boom Lifts and Personnel Lifts: 

Two of the most convenient and cost-effective lift types for a wide array of jobs, these lifts require very little maintenance and are easy to operate.
Without proper training, each of these Snorkel scissor lifts and Snorkel platforms can be dangerous to operate. Be sure your workers receive ALC's lift operator certification before allowing them to operate Snorkel lifts or other types of aerial lift equipment.
What Are the Benefits of Snorkel Lifts?
Since its inception, Snorkel's philosophy has been to "keep it simple." The philosophy resonates in its aerial lifts, which are simple to operate and maintain.
Snorkel lifts are designed with efficiency and safety top of mind. They let operators safely perform various tasks at heights indoors or outdoors.
Of course, in order to operate a Snorkel lift properly, training is required. Operators who know how to control a Snorkel lift can identify and address hazards before they lead to accidents. They can also take the necessary measures to maintain Snorkel lifts and ensure they work as expected for an extended period of time.
Are There Snorkel Lift Certification Requirements?
OSHA requires people to earn certification before they use any type of aerial lift. Snorkel lifts are no exception.
Certification training is readily available from ALC. With our training, workers can learn how to properly use Snorkel lifts and other types of aerial lifts. These workers can then apply what they learn to their everyday work, reducing the risk of lift accidents, injuries, and fatalities.
How Are Snorkel Lifts Different from Other Types of Aerial Lifts?
Snorkel is dedicated to providing their customers with outstanding service and support. It takes great pride in their comprehensive customer service, technical support, lift reconditioning program, and spare parts locating service.
Let's not forget about Snorkel scissor lift operator training, either. ALC offers training to teach Snorkel lift operators how to handle their equipment safely and properly. Our Snorkel lift training even ensures that employers have everything they need to maintain and keep their equipment in top working order.
Why Is Snorkel Lift Training Important?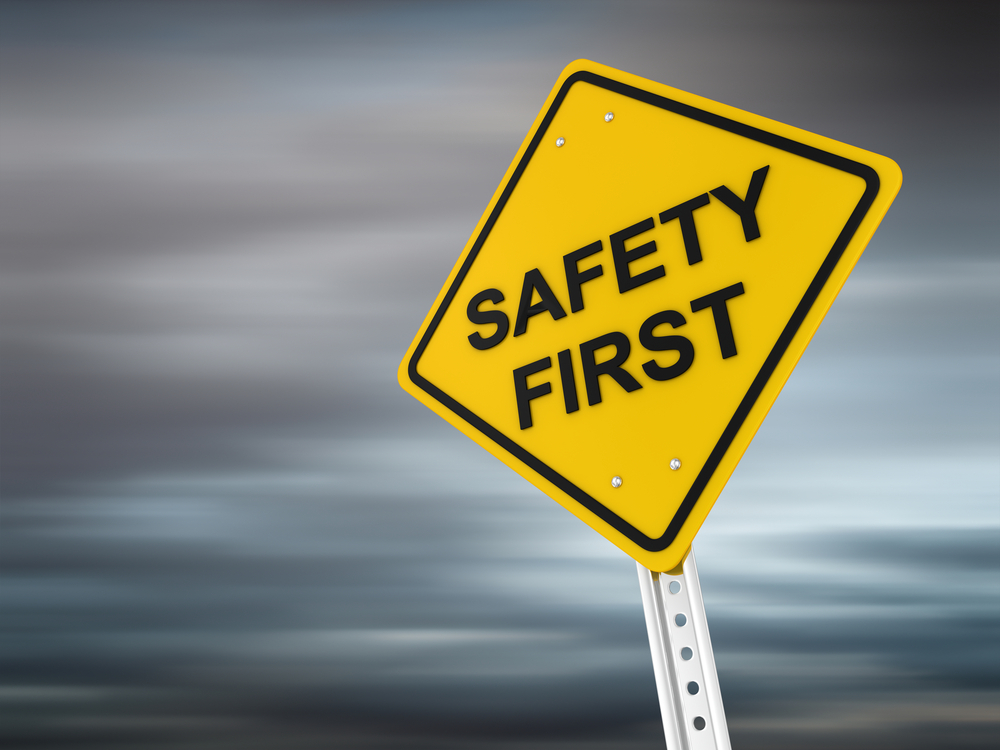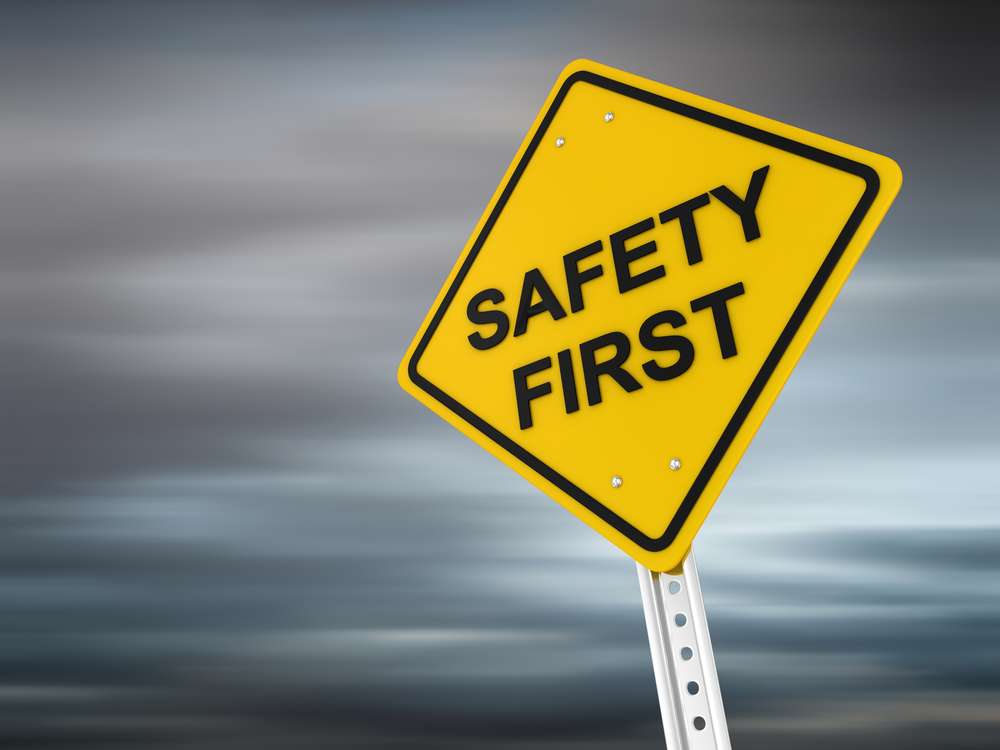 Why is it important for your employees to receive training for Snorkel scissor lifts and Snorkel platforms? Lift equipment workers face many challenges as they go about their everyday on-the-job tasks. These operators must be trained on how to safely operate Snorkel lifts and other brands of lifts used in their workplaces.
According to OSHA, workers are only allowed to operate aerial lifts after they have been trained and certified. Many workplace accidents involving aerial lifts occur each year, most of which are the result of operator error. Lack of training is behind most aerial lift-related accidents, so it's extremely important that all operators are properly trained and certified before they're allowed to use Snorkel lifts or other aerial lift equipment.
Another reason for workers to be trained to operate Snorkel boom lifts and scissor lifts is for OSHA audits and inspections. If your company is involved in a Snorkel lift accident, OSHA will require training records. With our training, all certification papers and credentials are included for employee HR files!
One additional reason for having workers properly trained to operate aerial lifts are recent changes to American National Standards Institute (ANSI) training standards and guidelines, including A92.22 Safe Use and A92.24 Training Standards for Mobile Elevating Work Platforms (MEWPs). It's important to stay on top of ever-changing rules and regulations that apply to aerial lifts, including Snorkel lifts.
For these reasons and many more, it's important to provide your employees Snorkel lift certification. ALC's training packages will help your company keep current at all times, since our training programs are always updated to reflect the most recent legislative changes.
Why Should You Enroll Your Workers in Snorkel Lift Certification from AerialLiftCertification.com?
Aerial and scissor lift operators need to know how to safely operate Snorkel lifts and other brands of aerial lifts. If you're an employer whose workers operate aerial lifts or you're interested in becoming an aerial or scissor lift operator to expand your career opportunities, look into AerialLiftCertification.com's aerial lift training programs. If you've been considering completing your Snorkel lift certification, here are some of the many benefits you'll enjoy when you choose ALC for your training:
1. Fast Certification
ALC's online certification program can be completed in as little as an hour using a smartphone or other digital device at any time and from anywhere there's an internet connection.
2. Hassle-Free Certification
There's no need to waste time traveling to and from an offsite facility to complete classroom training.
3. Time and Cost Savings
Our online training programs are both convenient and affordable.
4. Ability to Live and Work Anywhere in the United States
Aerial lift and scissor lift certification from ALC is recognized anywhere throughout the United States.
5. OSHA-Approved
Learn how to operate Snorkel lifts and other types of aerial lifts, as well as how to inspect the equipment and how to avoid hazards that can have costly and even fatal consequences. You'll also be up to date on all the latest OSHA regulations.
6. Instant Proof of Certification
Download and print your aerial lift operator certificate immediately upon completing the online coursework. There's no need to wait for official documentation to arrive in the mail – just print the certificates and you or your workers are good to go!

Choose ALC for Snorkel Lift Certification Training
To get started on your way to receiving your aerial lift certification, choose a training package today! Our training packages are an ideal way to become compliant in no time. The online training can be completed in about an hour anywhere there's an Internet connection. There's no need to travel to an offsite facility, take time off work or commit to a fixed schedule. Work through the training modules at your own pace any time and any place that's convenient.
Sign up today for your training and get compliant today. If you have questions about Snorkel scissor lift certification, or if you'd like to speak with one of ALC's OSHA compliance experts on Snorkel lift training, please contact us online or call us today at 888-278-8896. Thanks for visiting us and considering ALC for your company's aerial lift training needs.