5 Warehouse Organization Tips You Need to Know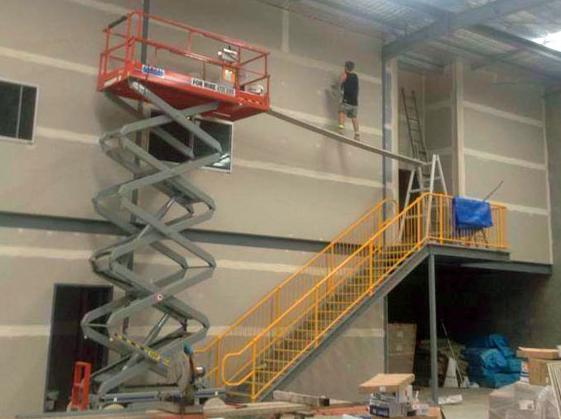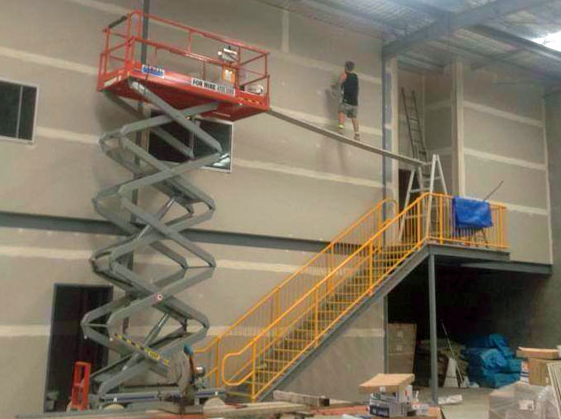 You want your warehouse workers to enjoy a safe, productive work environment. With the right approach to warehouse organization, you can make it simple for workers to avoid overhead hazards and other worksite dangers. In addition, you can help your workers quickly identify warehouse equipment and tools at any time and maximize their efficiency.
How to Organize a Warehouse
There is no surefire formula for how to organize a warehouse. But, there are tried-and-true techniques that can help you organize your warehouse based on its layout.
Here are five warehouse layout tips to help you organize your work environment.
1. Create a Blueprint
Make a blueprint of your warehouse. You can do so with a pen and paper or warehouse layout design software. Label each area of your warehouse on your blueprint. Define workflows and space measurements, too.
2. Prioritize Space Optimization
Search for ways to get the most value out of the warehouse space at your disposal. Account for warehouse storage, workflow areas, and aerial lifts and other equipment. You can group similar products into clusters that workers can access at any time. Also, you can set up aisles and stack products to use all available vertical space. Don't be afraid to think outside the box. And, you may discover innovative ways to optimize your warehouse space.
3. Choose the Right Equipment
Select equipment that complements your warehouse. For instance, forklifts are top options for warehouses. This is due to the fact that forklifts enable workers to seamlessly move heavy items across a warehouse. In some instances, pallet jacks can be beneficial. Pallet jacks are great for transporting small loads short distances in a warehouse. Regardless of which equipment you select, ensure your workers receive OSHA-complaint training, so they know how to use it.
4. Set Up Separate Storage and Picking Areas
Designate warehouse areas exclusively for storage and picking. Each area should have the proper tools and equipment to ensure workers can properly complete everyday tasks. Remember, workers can use forklifts and other equipment to transport items between these areas as needed.
5. Track Your Results
Put your warehouse organization plan into action. See how your warehouse workers respond to the plan and collect their feedback. Continuously search for ways to improve organization across your warehouse. Over time, you may discover new opportunities to reorganize your warehouse for optimal efficiency.
Get Help with Warehouse Organization
Communication and collaboration with employees is key, particularly when it comes to organizing a warehouse. If you work with warehouse workers, you can find the best ways to organize your space.
As you organize your warehouse, don't forget about safety training, either. If you require your workers to use forklifts or other types of lifts, it is mandatory for these employees to complete OSHA-compliant safety training.
AerialLiftCertification.com can help your employees earn OSHA certification for forklifts and other types of lifts. Our training program is self-paced and can be completed online at your workers' convenience. To learn more or to enroll your workers in our program, please contact us online or call us today at (888) 278-8896.