Construction Scaffolding vs. Scissor Lift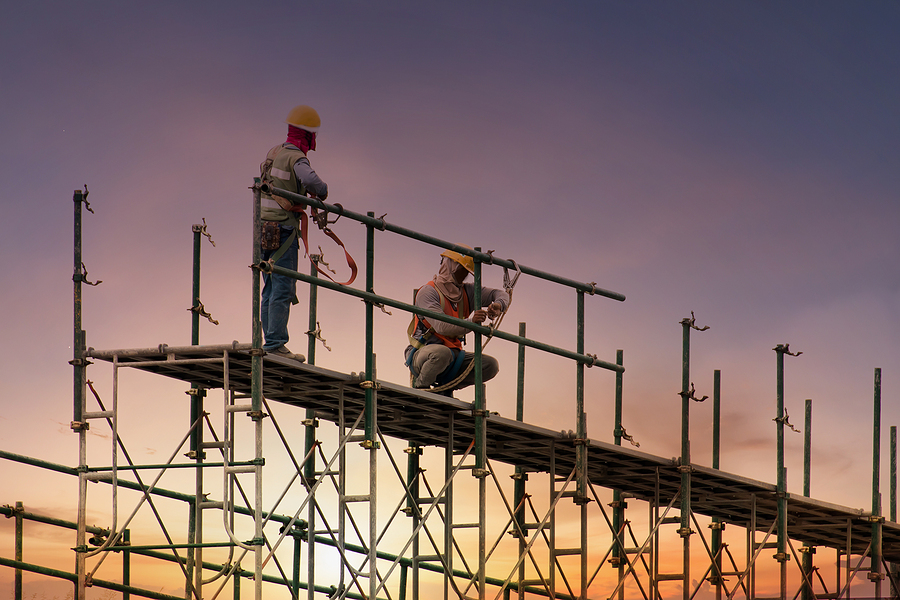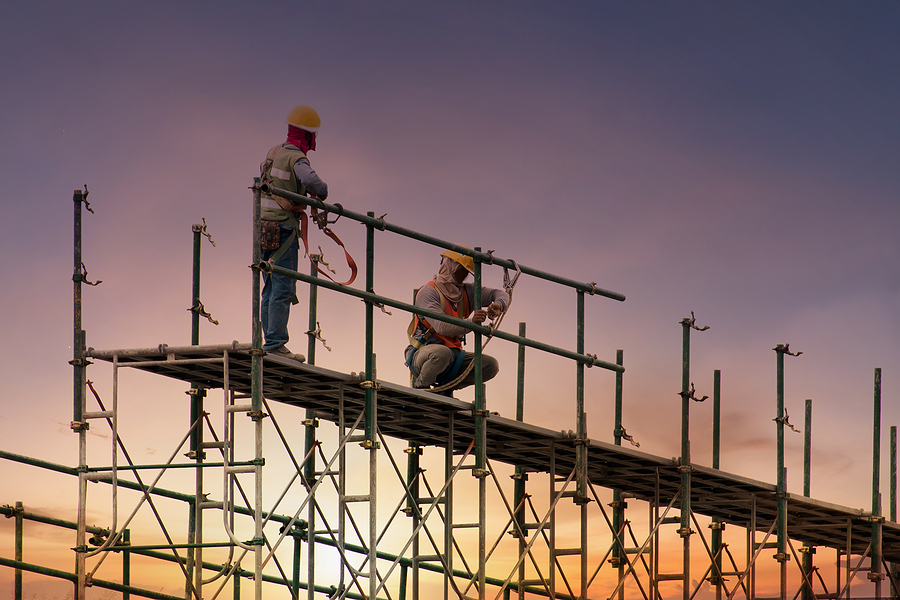 Scaffolding for construction allows workers to complete tasks that are above the ground safely. There are two main types: traditional scaffolding and scissor lifts. OSHA's Scaffolding Standard defines the operating procedures and certifications necessary for various types of lifts. You should never operate any type of lift or construct scaffolding without first consulting the appropriate OSHA standard.
Scaffolding vs. a scissor lift: which option is better? The answer depends on the task at hand. So, there may be times when scaffolding reigns supreme. Or, there may be instances in which a scissor lift is the best option.
If you are a construction manager, you must know which type of construction scaffolding is right for the job. When deciding between scissor lift vs scaffolding for jobs that require working at heights, it is important to know which is better for the job. These are two of the most common types of scaffolding used in the construction industry.  
If your business requires workers to complete tasks at heights, it helps to learn as much as possible about scaffolding and scissor lifts. Now, let's look at both topics in detail — and see which one may be the best choice for your company.
What Is Scaffolding?
Scaffolding refers to a temporary platform that lifts and supports workers. It is commonly used in construction and helps workers quickly and safely complete tasks at heights.
OSHA has a scaffolding standard that includes several provisions, such as:
1. Fall Protection or Fall Arrest Systems
Any worker more than 10 ft. above a lower level must be protected by guardrails or a fall arrest system. If a worker is using a single- or two-point adjustable suspension scaffold, he or she must be protected by a guardrail and personal fall arrest system.
2. Platforms
A supported scaffold platform must be fully decked or planked.
3. Capacity
All scaffold and scaffold components must be able to support at least four times the maximum intended load. Also, all suspension scaffold rigging must be able to support at least six times the intended load.
OSHA mandates that only a "competent person" should use a scaffold as well. With the proper safety training, your business can ensure its workers understand how to safely use scaffolding — and if scaffolding, a scissor lift, or both are necessary at a jobsite.
What Is a Scissor Lift?
A scissor lift is a motorized vehicle designed to help employees perform work at heights. The lift consists of crisscrossing metal that supports an elongated platform and can be raised straight up. It also has a platform that is mounted on folding arms to help workers raise or lift loads.
Fall protection, stabilization, and positioning are key factors to consider when using a scissor lift. Otherwise, a scissor lift operator who ignores these factors risks scissor lift falls and tip-overs. He or she risks scissor lift accidents, injuries and fatalities and could cause their employer to receive OSHA penalties and fines, too.
Scissor lifts should only be operated by OSHA-certified workers. By providing your workers with OSHA-compliant safety training, they can learn about appropriate use of scissor lifts.
Scissor Lift vs Scaffolding
The main difference between scissor lift vs scaffolding is that scaffolding is a rigid structure that must remain in one place until disassembled. A scissor lift can be raised and lowered by the operator to different heights. A scissor lift can also be moved from location to location easily without the need for disassembly.
When choosing between a scissor lift vs scaffolding, you need to consider how often the apparatus must be moved. For instance, if you will need to complete a section of the job and then move the lift frequently, a scissor lift might be more appropriate. Some examples where a scissor lift might be more appropriate include painting, HVAC installation, electrical work, window washing, and other overhead work. You will need a scissor lift certification to operate one.
Scaffolding is more appropriate when workers will be working at the same height and location for an extended period. Scaffolding provides a stable surface for workers to walk on while they work. Scaffolding is a better choice when working at sites that are subject to wind. The disadvantage is that scaffolding must be completely disassembled to be moved from location to location, making it more appropriate for stationary work.
The working conditions are the main factors in the decision between scissor lift vs scaffolding. You need to consider how often you will need to move it to work efficiently and the environmental conditions of the site. The most important thing to remember is that regardless of which you choose, you should make sure you have proper certifications and are operating under OSHA guidelines.
Is Scissor Lift Scaffolding Necessary?
Scissor lifts can serve as mobile-supported scaffold work platforms. They won't stop worksite accidents, but they can help your business limit the risk of such issues. If your workers understand scissor lift scaffolding requirements, they can contribute to a safe, productive work environment and help your company OSHA penalties and fines.

Teach Your Workers About Scaffold Lift Safety
If you want to educate your workers about scaffold lift safety, finding the right training program is crucial. Fortunately, if you partner with AerialLiftCertification.com, you can offer OSHA-compliant safety training to your entire workforce.
ALC provides an affordable and convenient scaffold lift safety training program. Once your workers begin our program, they can explore a wide range of safety topics relating to scaffolding and scissor lifts. Plus, workers can leverage interactive learning materials during our program. They can even become OSHA-certified scissor lift operators in as little as one hour.
We are happy to share additional details about our scaffold lift safety training program. To learn more or to enroll your workers in our program, please contact us online or call us today at (888) 278-8896.