Boom Truck: Uses, Types, and More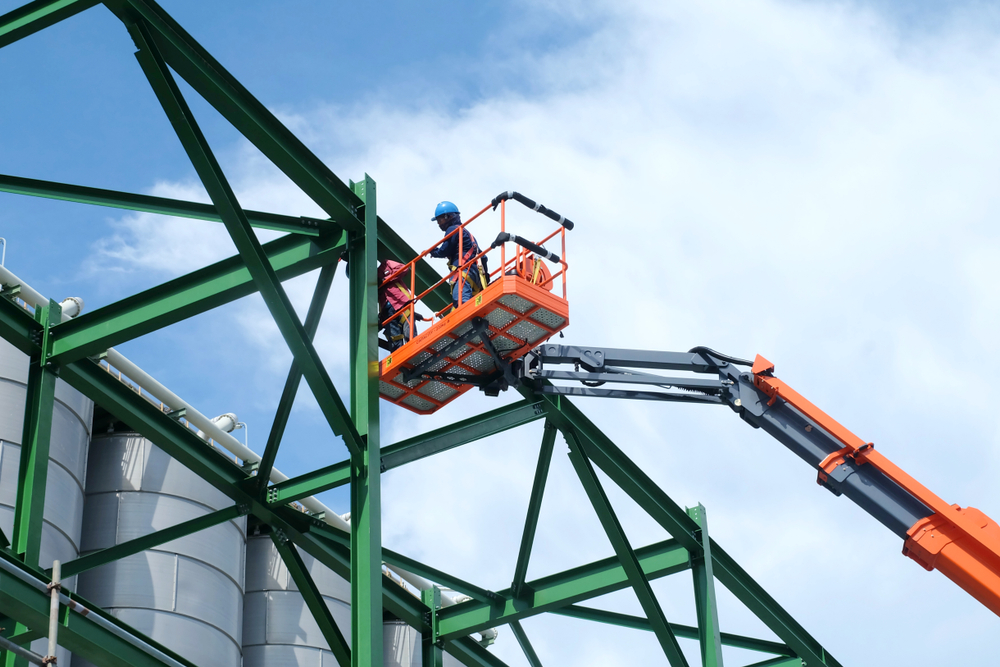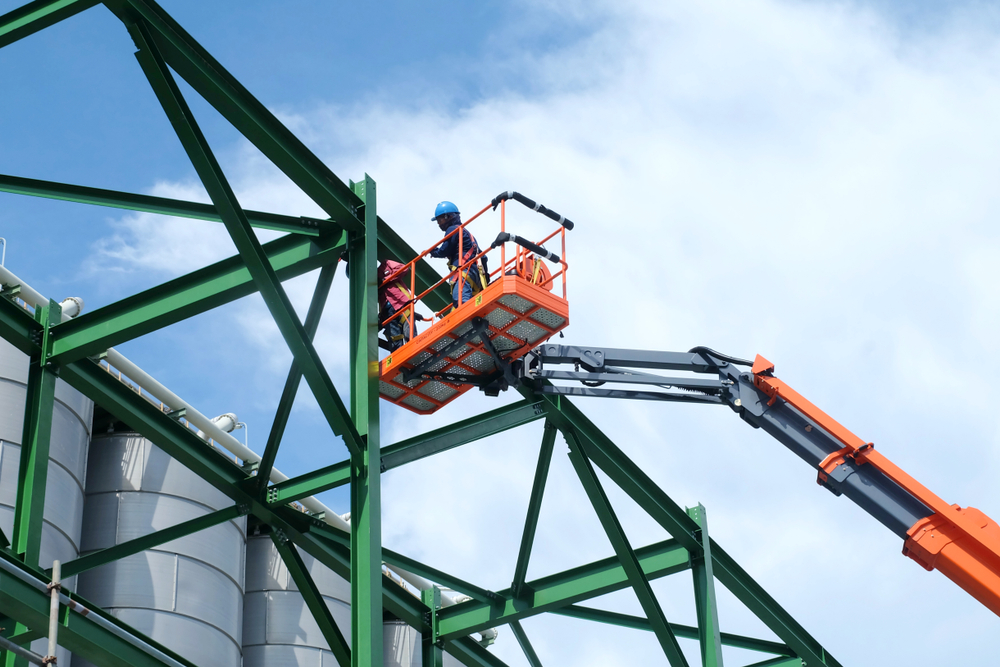 A Boom Truck Can Deliver Immense Value If It Is Operated in Accordance with OSHA Standards. 
Boom trucks are aerial lifts that offer horizontal and vertical reach. If your business has workers on staff that use a boom truck, it must provide them with certification training. That way, your boom lift drivers can safely operate their vehicles and maximize their workplace productivity.  
What Is a Boom Truck?
A boom truck is sometimes referred to as a cherry picker. The truck is commonly used at outdoor worksites. It helps operators complete tasks at heights, in tight workspaces. 
There are two types of boom lifts: articulating and telescopic. An articulating lift is also referred to as a knuckle boom truck. It has "arms" that allow the lift to move around obstacles or into tight workspaces. A telescopic lift has straight arms. This type of boom lift tends to have a superior weight capacity relative to its articulating counterpart. 
Boom lifts can offer greater reach than scissor lifts. However, a scissor lift often has a larger work platform than a boom truck. 
How to Drive a Boom Lift
A boom truck consists of a platform or bucket with an arm attached to a base. The boom truck operator can extend the arm to lift people or materials. 
Learning how to safely drive a boom lift is key. With OSHA-approved certification training, anyone can earn their boom truck operator license.
Boom Lift Operator Certification Needs  
OSHA certification is mandatory for any worker that uses a boom lift at any U.S. worksite. This means your business must provide certification training if it requires workers to use boom lifts. 
It is easy to provide an OSHA-approved boom truck certification training program to your entire workforce. A training program can be completed online at a worker's convenience. The program provides workers with access to practice quizzes, PowerPoint presentations, and other learning materials. Most workers can finish this program in as little as one hour. 
At the end of a training program, a worker must pass a test administered by a certified trainer. If the worker is successful, he or she earns an OSHA certification card that can be downloaded and printed immediately. This card remains valid for up to three years.
Consequences of Not Certifying Employees to Drive a Boom Lift
OSHA penalizes businesses that do not certify their employees to drive a boom lift. It issues fines that can total tens to hundreds of thousands of dollars. Each OSHA fine can damage a company's brand reputation and revenues. 
Along with OSHA violations, businesses face legal ramifications if they ignore boom lift operator certification requirements. If an unlicensed boom lift driver causes an accident, he or she can cause a serious injury or fatality. In this instance, the driver and their employer are also subject to legal consequences. 
FAQs
What size boom lift does my business need?
The ideal size for a boom lift depends on how high an operator needs to go. It also requires you to consider if an articulating or telescopic lift is required based on the intended work. 
Can a boom truck tip over?
Yes. An operator can cause a boom lift to tip if he or she drives too fast around a curve, travels on uneven terrain, and/or exceeds the machine's weight capacity. 
Who needs boom lift certification and training?
Boom lift certification and training is necessary for anyone who uses this type of aerial lift at a jobsite. 

Choose AerialLiftCertification.com for Boom Lift Certification and Training
​​A boom truck can provide tremendous value for your business and its employees. Yet, to get the most value out of your boom lift, you need to provide OSHA-approved certification training to your workers.
OSHA-compliant certification training is required for all of your boom lift operators. The training teaches your workers how to safely operate this type of lift. Plus, the training helps your workers identify boom lift hazards and guard against them. The training ensures your business operates in compliance with OSHA standards, too.
If you are ready to provide OSHA-approved boom lift certification training to your employees, ALC can help. We offer an in-depth boom lift certification training program for workers of all skill and experience levels.
ALC can bring your workers up to speed on boom lift certification. Choose one of our boom lift certification training programs today!